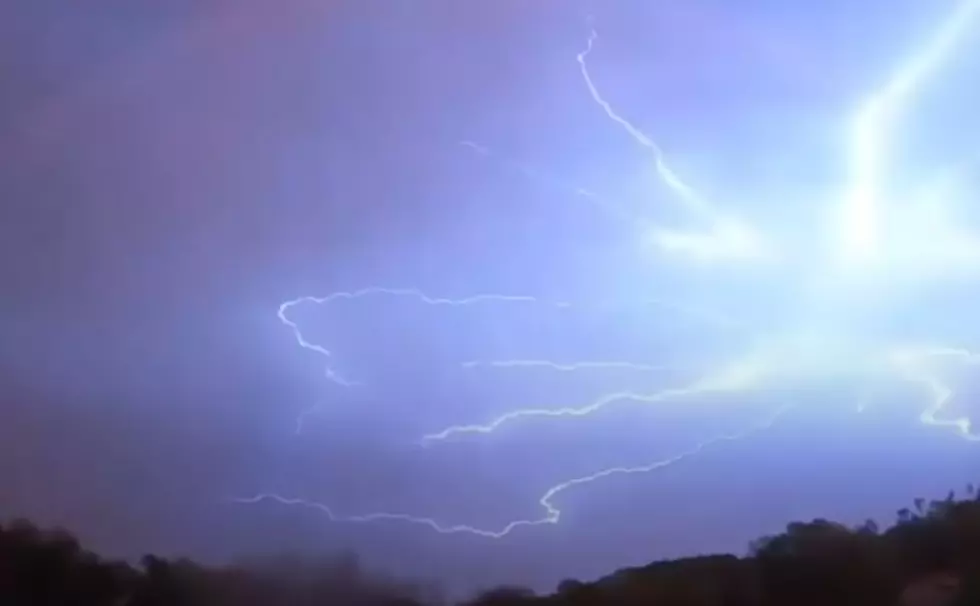 Heavy Rain, Severe Threat to Linger in Louisiana One More Day
Bruce Mikels
Are y'all about ready for this rain to stop? Yeah, me too. The good news is that we should start to dry out by later in the day on Saturday and then the forecast calls for a nice long stretch of sunny days and clear nights. The bad news is that we will have to endure at least one more day of showers, storms, and potentially some severe weather too.
According to the Storm Prediction Center, South Louisiana will be under the gun for a threat of severe storms for now our fourth day in a row. We have had heavy weather move through the area each day since Tuesday and today looks to bring more of the same.
The SPC has assigned a "marginal risk" for severe storms with today's forecast. However, the risk for damaging winds and small hail will not be as great today as it has been in previous days. As you can see in the graphic below the most likely threat of strong storms across the state will occur from the Shreveport area south to Lake Charles and then eastward across Cenla, Acadiana, and the Baton Rouge and New Orleans metro areas.
Already the National Weather Service Radar out of Lake Charles is picking up strong to severe storms in southeastern Texas. These storms should be moving into Louisiana during the morning and rumble across the state during the day today.
Those showers and storms will likely exacerbate flooding concerns across the state as well. In fact, Governor Edwards has already issued a state of emergency because of the current flooding and the potential that the state could see more today.
The National Weather Service Office in Lake Charles calls for off and on showers and storms today and into the nighttime hours. By Saturday, conditions should begin to improve and by Sunday we could be looking at a forecast with no chance of rain at all.
Oh, and the good news, after the threat of showers leaves the state on Saturday we should be in store for at least four or five days of mostly sunny skies and seasonable temperatures.
And if the upcoming forecast for beautiful weather kicks your "wanderlust" into high gear, might we suggest a visit to one of these amazing locales.
LOOK: Stunning vintage photos capture the beauty of America's national parks
Today these parks are located throughout the country in 25 states and the U.S. Virgin Islands. The land encompassing them was either purchased or donated, though much of it had been inhabited by native people for thousands of years before the founding of the United States. These areas are protected and revered as educational resources about the natural world, and as spaces for exploration.
Keep scrolling for 50 vintage photos that show the beauty of America's national parks.