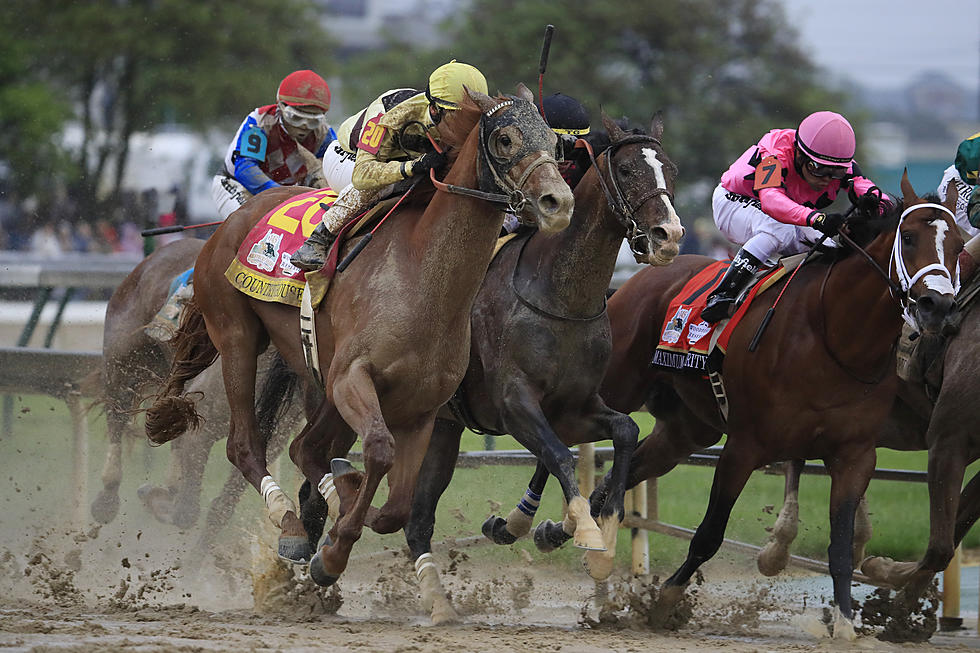 Here Are Your Louisiana Connections to the 2023 Kentucky Derby
Photo by Andy Lyons/Getty Images
It's called the most exciting two minutes in sports and if you've ever been in person or had money on a participating pony then you know the Kentucky Derby is exactly that. No other sporting event makes the nation hold its collective breath for two minutes and change quite like "the Derby" does.
This Saturday they will run for the roses for the 149th time and once again Louisiana will be represented at Churchill Downs in Louisville Kentucky. You might remember Louisiana's Calvin Borel has quite a record and reputation beneath the Twin Spires in Kentucky. Borel is the only jockey to win the iconic race three times in a four-year span.
However, Borel will not be riding in this year's Derby. In fact, only one Louisiana jockey will be in the saddle at post time on Saturday evening. That rider is Brian Hernandez Jr. He's already had three starts in the Derby and on Saturday he'll run from the 13th position aboard Sun Thunder. Sun Thunder is currently listed at 50-1 on following yesterday's post-position draw.
The horse, Sun Thunder is trained by Ken McPeek. McPeek and Hernandez have partnered together for success on the track in the past. The pair have teamed up for 32 stakes wins but will have a tough "row to hoe" if they want to win the Kentucky Derby. The speculation is that Sun Thunder will have one of the longest prices on the board at post time Saturday, but still, in a crowded field anything can happen.
On the trainer side of the track Louisiana will be represented by a name known to the racing community far and wide. J Keith Desormeaux will saddle Confidence Game for Saturday's race. That's Keith's brother Hall of Fame Jockey, Kent Desormeaux pictured above.
Kent will not be riding for his brother on Saturday, instead, James Graham of Ireland will be in the irons for Desormeaux at post-time. Confidence Game will break from post position 4 on Saturday evening. As of now, Confidence Game is listed as a 20-1 shot on the morning line odds.
Oddsmakers like the Todd Pletcher trained Forte as the favorite to win the Kentucky Derby. Morning line odds on Forte are currently 3 to 1. Forte will break from the number 15 post. He comes into the race with a five-race win streak which includes victories in his last six of seven races. His most recent win was in the Florida Derby.
The 149th running of the Kentucky Derby is scheduled to take place just before 6 pm Louisiana time on Saturday, May 6th. As of now, it looks as if skies in the Louisville area will be a mix of sun and clouds and track conditions should not be affected by the weather.
South Louisiana's Most Infamous Speed Traps