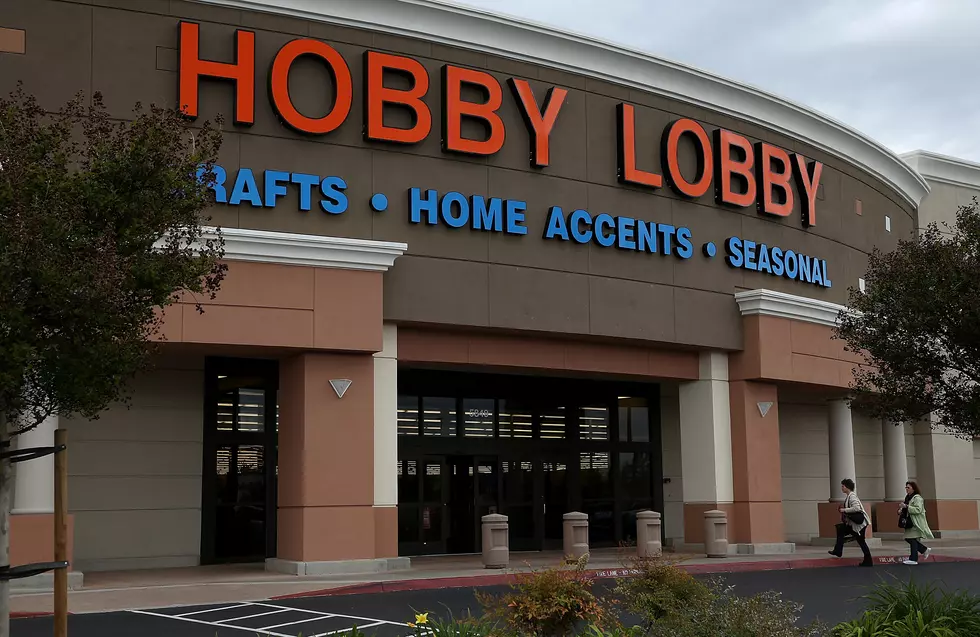 Hobby Lobby Discontinuing Popular 40% Off Coupon
Justin Sullivan/Getty Images
Anybody who loves arts and crafts, has had to decorate for a party, or is involved with their child's school projects, has probably been to Hobby Lobby. (More than a time or two, if we're being honest!) The Oklahoma-based chain is the largest privately owned arts and crafts retail store in the U.S., with over 900 stores and about 43,000 employees in almost every state.
The coupon has been a staple of their shopping experience for years, and shoppers are not happy. At all.
By making this decision, we are intensifying our efforts to discount thousands of items every day. This will offer a better value instead of providing a discount on only one item with the coupon.
Judging by the comments on their social media accounts, customers are not buying the explanation, and are threatening to shop elsewhere when the store's signature coupon disappears.
The coupon was a big reason that the retailer pushed the download of its app, and it looks like some customers feel betrayed, especially in the middle of a worldwide pandemic. And even earlier this week they were posting about the coupon on Twitter (see below).
Blogger The Krazy Coupon Lady says that there will be a two-week grace period after the coupons go away, and you will be able to use them through March 14th.
7 Simple Ways To Support Small Businesses