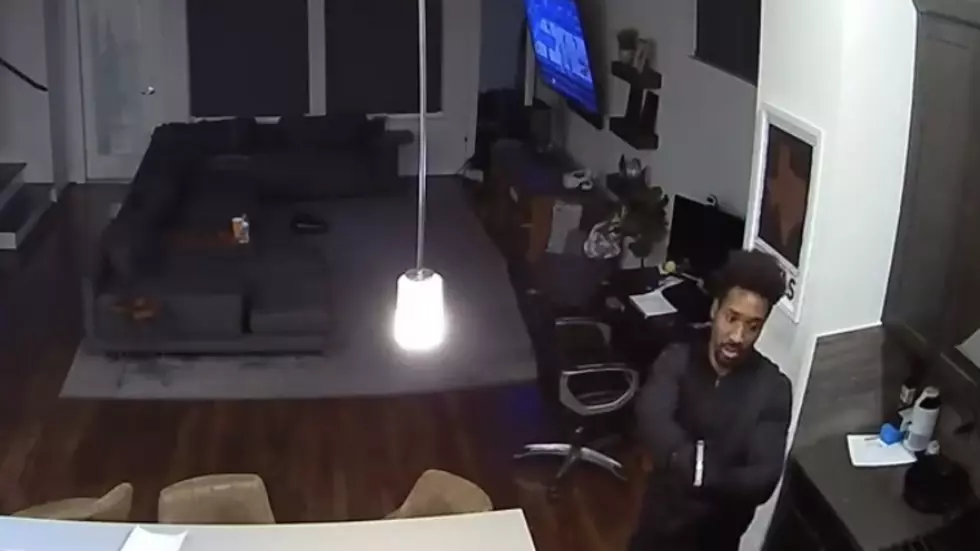 Houston Man Allegedly Robbed, Kidnapped by Former Roommate – Video Shows Victim Held at Gunpoint
Twitter via @houstonpolice
According to reports, a suspect is still at-large after allegedly robbing and kidnapping his former roommate in Houston, Texas. A surveillance camera from inside of the house where the incident took place captured the moment when the former roommate held the victim at gunpoint.
A warrant is currently out for the arrest of 29-year-old Joshua DeLoach with charges of aggravated robbery with a deadly weapon and aggravated kidnapping.
Reports say that the incident took place on May 8, 2022 in a residential area of central Houston. The victim, 31-year-old Justin Iwuji, was the owner of the home where the incident took place. Apparently, Iwuji had recently asked the suspect to move out of the home where the two were previously living as roommates.
According to the victim's social media testimonial, the suspect entered his home and held him at gunpoint. This is when the suspect allegedly began robbing the victim of items such as his wallet, his gun, and even transferred thousands of dollars from mobile payment accounts to his own.
The victim also describes moments where the suspect sat him down in a chair in the shower while continuing to point the gun at him. As the victim pleaded with him, the suspect then gathered the victim's belongings, tied him up, and blindfolded him. This is when the victim was placed into the back of his own vehicle.
The suspect allegedly began driving with the victim in the trunk of his own car. The suspect reportedly made multiple stops, one of which was at a store to purchase duct tape so that he could further restrain the victim. After the suspect made one more extended stop, the victim saw a window and made his attempt at escaping.
After freeing himself of the bondage, the suspect said that he was able to get away from the vehicle and run into the street where a truck stopped and was able to bring the victim to the safety of police.
Police were eventually able to locate the vehicle, although the suspect had fled the scene by the time they arrived. The suspect is currently wanted for the alleged crimes, with the victim adding that DeLoach may still be armed.
Houston Man Robbed, Kidnapped by Former Roommate
The victim, per his own emotional testimonial on social media, never thought something like this would happen to him.
See the post from the victim in the incident @jwuj8 that describes his experience below.
See the full surveillance camera footage from inside of the home where the incident took place plus details on the suspect via @houstonpolice on Twitter.
25 True Crime Locations: What Do They Look Like Today?
Below, find out where 25 of the most infamous crimes in history took place — and what the locations are used for today. (If they've been left standing.)