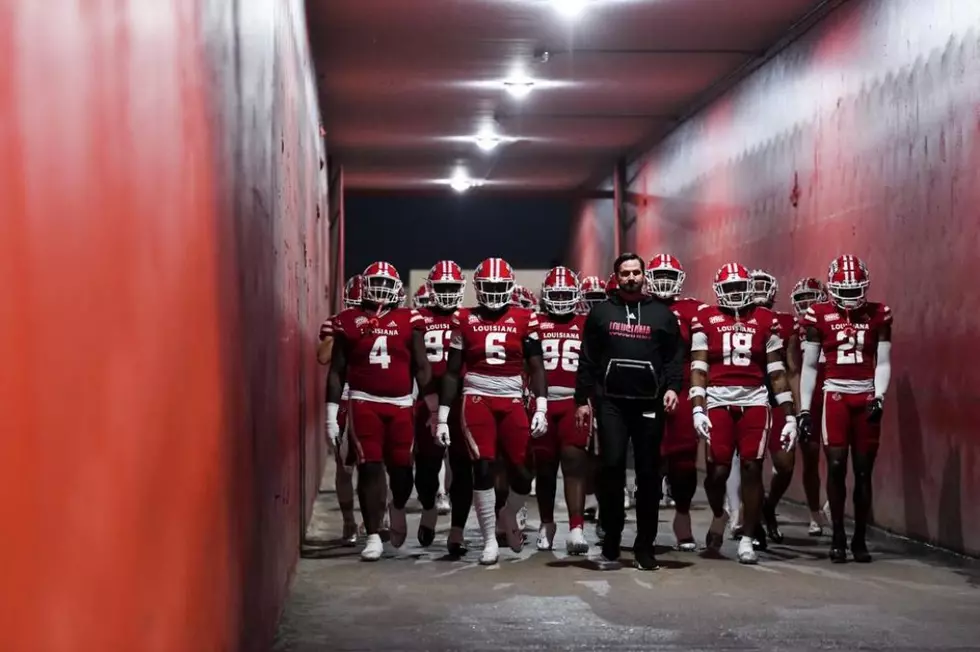 How to Buy 2022 Independence Bowl Tickets
Benjamin Massey, Ragin' Cajuns Athletics
The Louisiana Ragin' Cajuns football team will be traveling to Shreveport to play the Houston Cougars in the Radiance Technologies Independence Bowl on Friday, December 23. Kick-off is set for 2:00 pm.
As always, Ragin' Cajuns fans are encouraged to purchase their tickets through the university. And we finally know when tickets go on sale.
Ragin' Cajuns Athletic Foundation members get the first opportunity to purchase tickets before the general public.
You will be able to purchase bowl tickets online, by calling 337-265-2100 or in person at the Cajundome ticket office.
Below is a timeline for those looking to buy Independence Bowl tickets:
Thursday, December 8 at 8:00 am - RCAF members ranked 1 - 500
Thursday, December 8 at 12:00 pm - RCAF members ranked 501-1,000
Friday, December 9 at 8:00 am - RCAF members ranked 1,001 - 1,500
Friday, December 9 at 12:00 pm - RCAF members ranked 1,501 +
The remaining inventory will go on sale to the public on Monday, December 12 at 10:00 am. Ticket prices are $54.75 for chairback seating and $49.50 for sideline seating.
If you have questions, you can call (337) 851-7223 or email RCAF@louisiana.edu.
To find out more information regarding parking passes and a list of events leading up to the game, visit the Bowl Central page here.
This is both UL and Houston's first time ever playing in the Independence Bowl.
The Ragin' Cajuns are making their fifth consecutive bowl appearance and 12th overall.
The Cougars are competing in their 15th bowl game in the last 18 seasons and 30th overall. It's the most bowl games for a school from Texas in that span.
The Cajuns come into the game 6-6 overall and 4-4 in Sun Belt Conference play while Houston is 7-5 overall and 5-3 in the American Athletic Conference.
10 Highest Paid College Football Coaches in 2022
The 10 highest paid college football coaches will collectively make over $88 million in 2022.