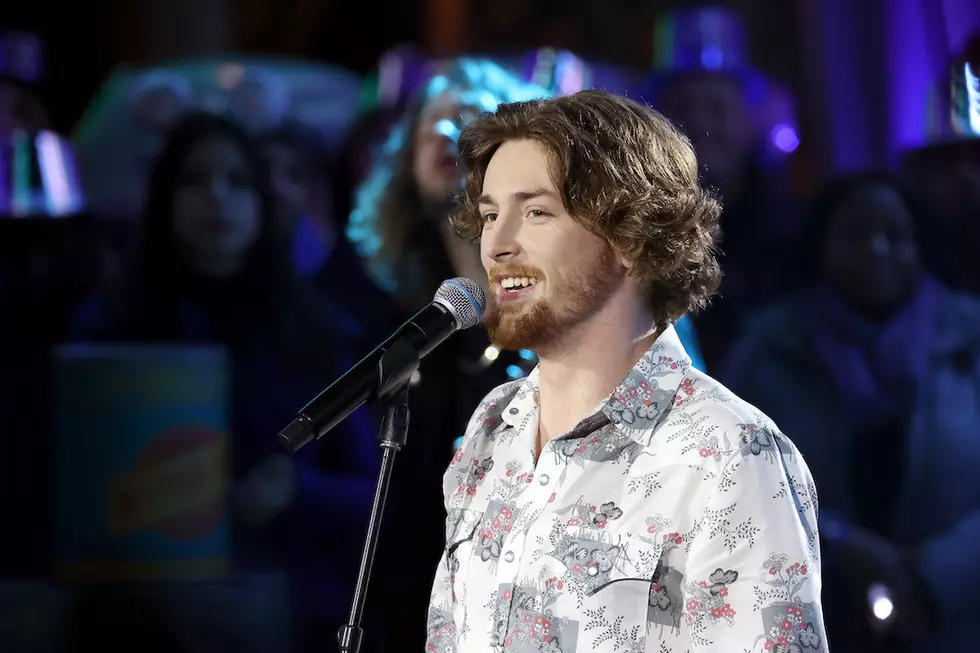 Bailey Zimmerman Had to Make One Small Change to Pursue His Country Career
Jesse Grant, Getty Images
Bailey Zimmerman has always had raw talent as a singer, but he changed one big thing about the way his voice sounded before he truly began to pursue country music stardom.
The up-and-comer shares that story with Kelleigh Bannen during a new installment of Today's Country Radio on Apple Music. Zimmerman was recently named an Apple Music Up Next artist, and that's just the latest accolade for the rising star, whose debut single, "Fall in Love," rose to the No. 1 spot on the country charts in 2022.
But back in 2020, he was playing a show in Illinois when he had an encounter that changed the course of his career.
"I was singing for, like, three people and this dude that is also an artist named Dylan Wolfe from my hometown, he was like, 'Dude, have you ever tried to be — like, actually sing?'" Zimmerman remembers, in a preview clip of the interview premiered by People.
"I was like, 'No, man,'" he continues. "He was like, 'Well, you need to take your braces off, because it's giving you a lisp when you sing, but if you do that I think you can be an artist.'"
Zimmerman heeded that advice. It just so happened that he had an orthodontist appointment scheduled for the next day, and when he went into the doctor's office, he said he wanted his braces to come off — even though the procedure would be expensive, and his teeth might not be as straight as they would have been if the braces stayed on.
"I was like, 'Don't care, take them off, I'm done,'" he recounts. "And a week later, I wrote my first song."
Whether or not the braces — or lack thereof — had anything to do with it, Zimmerman's career is undoubtedly on the rise in 2023. Starting in March, he'll hit the road with Morgan Wallen as an opening act for the One Night at a Time Tour.
2023 Country Music Festivals Guide
Enjoy an updated list of country music's best festivals, across America, Canada, Great Britain and more. This list of 2023 country fests will be updated to reflect postponements, cancelations or lineup adjustments.