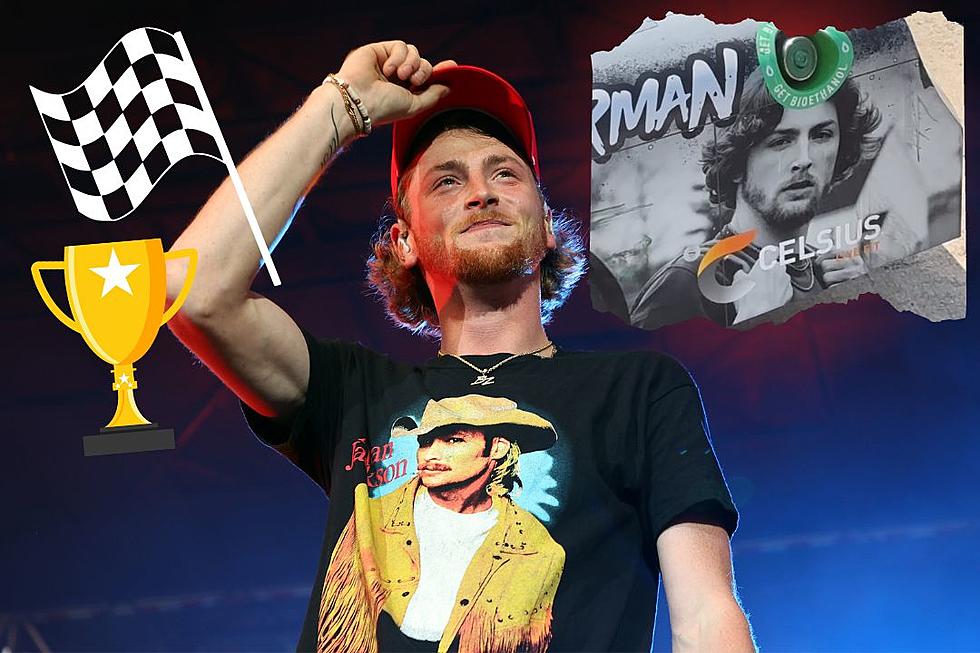 Bailey Zimmerman's Face Featured on NASCAR's Winning Car
Instagram / Richard Rodriguez, Getty Images
It's not every day that an artist gets to see their face on a billboard, and it's certainly not every day that billboard is going 200 miles per hour. However, that was Bailey Zimmerman's reality on Saturday (June 24) as his likeness was features on a NASCAR race car.
To help promote his latest project, Religiously The Album, the cover art was displayed on AJ Allmendinger's car during the Xfinity Series in Nashville. Among the other sponsorships, Zimmerman's name and face were featured on the back quarter panels. The trunk even has a "BZ" on it.
The "Fall in Love" singer says it was a dream come true for him to be a part of the race in such a big way. The real cherry on top was that Allmendinger won the race.
Zimmerman shared several photos from the race on social media. He included snaps of him with the car and Allmendinger, himself watching the race with the Keulig Racing team and, of course, the celebrations broke out when the checkered flag was waved.
"WINNER WINNER CHICKEN DINNER," he writes with a fire emoji. "Can't thank @kauligracing enough for putting my face and new album on a DANG RACECAR. HOW INSANE IS THAT."
"Yesterday I checked so many things off my bucket list and it's all because of y'all out there supporting me and my music... thank you will never be enough," he adds.
It was a moment he says in another post he will never forget. .
The "Rock and a Hard Place" singer is currently on the road with Morgan Wallen and flew in just for the race. Wallen's One Night at a Time Tour will keep him busy for most of the year. He'll head out on his own headlining tour, Religiously The Tour in 2024.
Country Music's 50 Best Summer Songs
Country music is loaded with great summer songs made for taking the stress away. Vacation songs, beach songs, road trip songs and tailgate songs make up this ultimate summertime playlist. Who do you think has the best country summer song?