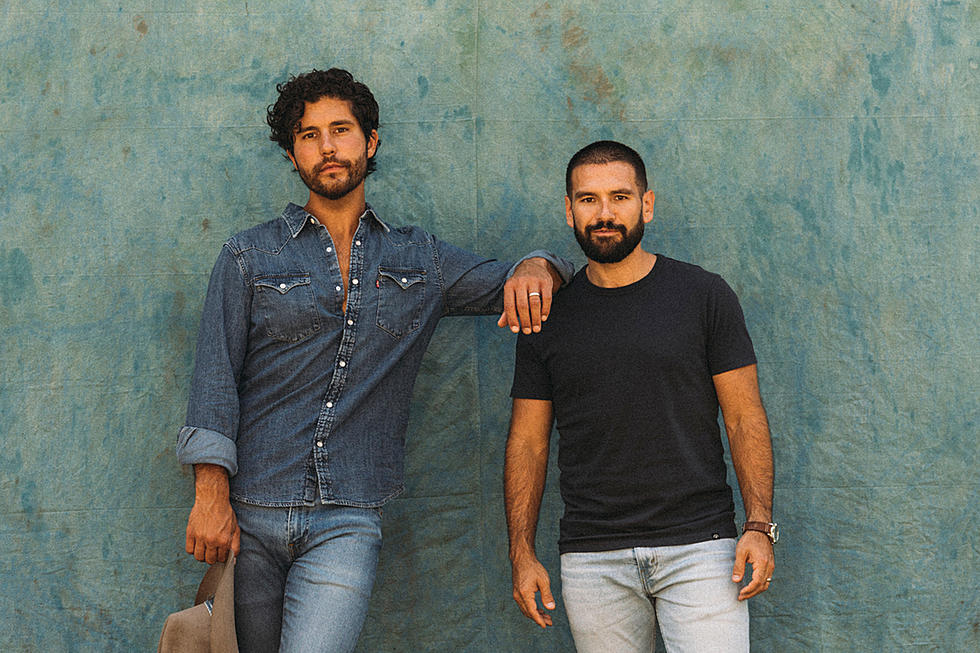 Dan + Shay Debut New Song, 'Save Me the Trouble' [Listen]
Robby Klein
Dan + Shay have revealed the next phase of their musical journey. The superstar country duo are set to release their next album on Sept. 15, and they are teasing new music with a new single titled "Save Me the Trouble."
The duo consisting of Dan Smyers and Shay Mooney turned to social media on Thursday (July 13) to share the news of new music, writing, "Our new album, Bigger Houses, will be available everywhere September 15, and pre-order begins tonight at 11 PM CT."
"In addition to 'Save Me the Trouble,' you'll also get 2 more of our favorite songs, 'Heartbreak on the Map' and the title track, 'Bigger Houses,'" they added.
"We poured every bit of our hearts into this album and truly cannot wait for y'all to hear it. New era starts now!"
Related: Dan + Shay Reveal They Almost Broke Up
"Save Me the Trouble" dropped in advance of the album on Friday (July 14).
"I don't think I've ever been prouder of a song that I am this one," Smyers says in a press release. "We wanted to have something that was a real moment, and when we started writing this, it felt like it could be something big. I wanted every section to build, and even in the second chorus, when you're like, 'Okay, there's no way it could possibly get any crazier,' then Shay takes off even further."
Dan + Shay are also set to appear on The Voice as coaches during the show's upcoming season.
Pictures: See Dan + Shay Through the Years
Dan + Shay
celebrated 10 years making great country music in 2022. Here are photos of Dan Smyers and Shay Mooney from throughout their career together.
20 Hit Songs That Another Country Artist Passed On
Some of country's biggest hits almost sounded a lot different, all because some artists passed on tracks that wound up being big singles for others.
Here are 20 songs another artist passed on first. In most cases they regret it.