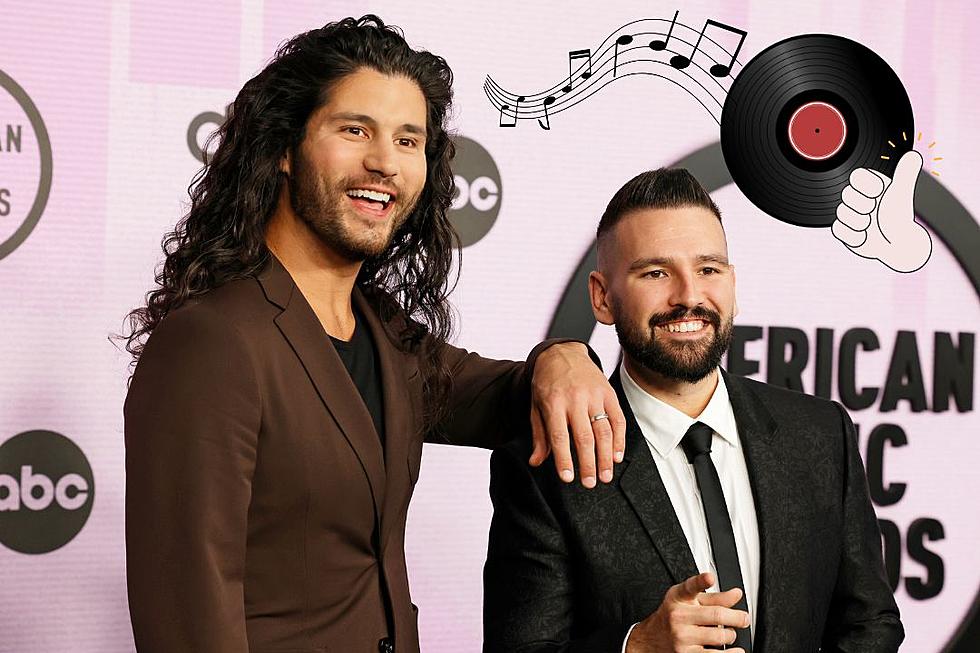 Dan + Shay Say Their New Album Is 'Definitely Our Best Yet'
Frazer Harrison, Getty Images
Dan + Shay are putting the finishing touches on a new album that they're hoping will be out before the end of 2023. The duo has talked about the project this year, but have yet to announce any concrete details. One thing is for certain however: They are just as ready for it as their fans are.
"We're so proud of it, and I'm just so excited to get this out there to the people," Dan Smyers tells Audacy's Katie & Company. "We're going to have new music by the end of the year, and I'm fired up for it."
The last album from the pair was Good Things, which was released in 2021. Their current single "You" came from that project and it currently sits in the top five on the charts. It's possible Dan + Shay will wait until that track reaches No. 1 before releasing anything new. Nonetheless, they are using this time to perfect their new music.
"We're nearing the end of this yet-to-be-announced album," Dan Smyers says. "It's been a few years in the works. We don't quite have all the details yet."
"We're ironing them out as we go, but it's definitely our best yet," he adds.
The last time Dan + Shay updated fans on the status of new music was in March. That was in a social media post, in which they reflected on their 10 years together and said they were spending every day in the studio working on new music."As soon as it's ready, you'll be the first to know," they assured fans.
Pictures: See Dan + Shay Through the Years
Dan + Shay
celebrated 10 years making great country music in 2022. Here are photos of Dan Smyers and Shay Mooney from throughout their career together.