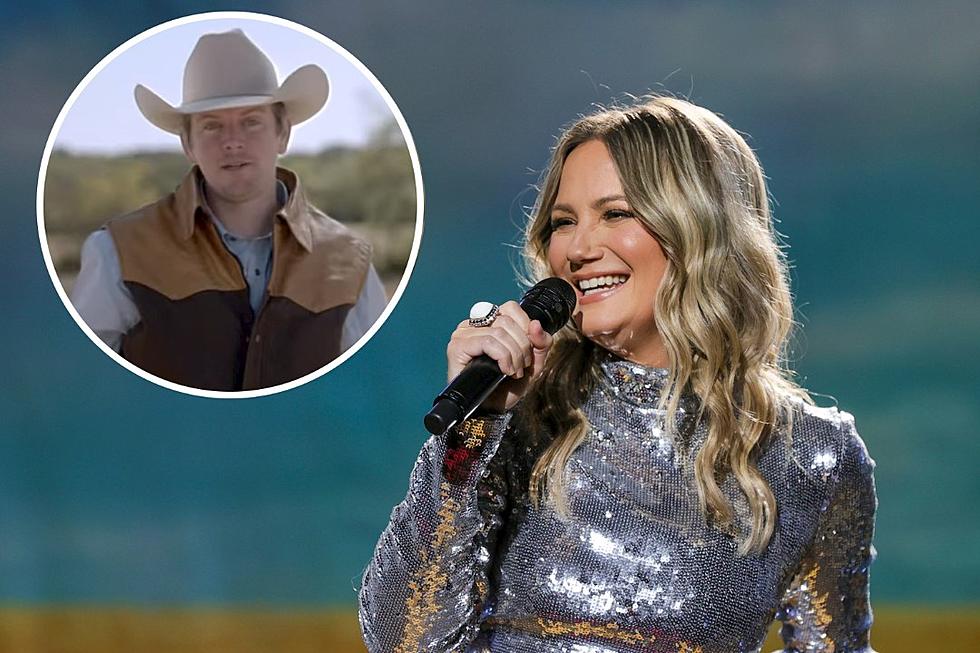 Meet the Farmers Who Are Looking for Love on 'Farmer Wants a Wife'
YouTube / Dia Dipasupil, Getty Images
This spring, America will tune in to watch four down-home farmers search for forever love on a show called Farmer Wants a Wife. At the helm of this reality dating series is country singer Jennifer Nettles, who will host.
FOX first announced the show in December — it's a reincarnation of a series that ran for one season on the CW in 2008. Now, the network is pulling the curtain back on who the lonely farmers are.
Hunter Grayson, Ryan Black, Landon Heaton and Allen Foster will all be looking for wives beginning March 8.
Meet the Farmers Who Are Looking for Love on 'Farmer Wants a Wife':
Hunter Grayson, 31 — a cattle and horse rancher on a 200-acre ranch in his hometown of Watkinsville, Ga. He attended Northeastern Oklahoma and Athens Technical College. In his free time, Hunter plays with his band the Hunter Grayson & the Hat Creek Band and enjoys free-dive spearfishing and roping.
Ryan Black, 32 — trains and breeds horses on a 44-acre ranch in Shelby, N.C. He graduated from the University of North Carolina at Charlotte. Outside of ranching, he enjoys designing and building houses.
Landon Heaton, 35 — has his hands full as a farmer and cattle rancher on a few pieces of property in Stillwater, Okla., including a 300-acre cattle ranch, a 300-acre farm and a 40-acre piece of land with a farmhouse on it. He enjoys cooking, bow hunting and training dogs — specifically retrievers. Heaton attended Oklahoma State University.
Allen Foster, 32 — a cattle rancher on a 200-acre ranch in Santa Fe, Tenn. He graduated from the University of Tennessee at Martin and in his spare time loves riding horses and driving ATVS, as well as hunting and fishing.
Each farmer will host a group of women from the city throughout the season, with a goal of teaching these single ladies a thing or two about country living, like baling hay and feeding cattle. Hopefully, they'll fall in love in the process.
Ultimately, the women will decide if they want to stay on the farm.
Farmer Wants a Wife has successfully aired in 32 other countries. Per People, the series has resulted in 180 marriages and 410 children to date.
Nettles is no stranger to television — she has hosted CMA Country Christmas in the past and also serves as a judge on the Go-Big Show.
Farmer Wants a Wife premieres on FOX on Wednesday, March 8, at 8PM ET.
PICTURES: See Inside Kelsea Ballerini's Dazzling Nashville Farmhouse
Kelsea Ballerini is taking fans inside the dazzling modern farmhouse that she now calls home in Nashville. The singer's new residence is filled with colorful furniture and bold-print wallpaper that she calls "maximalist," but it's also set on a piece of land big enough for her dog, Dibs, to have some room to roam.