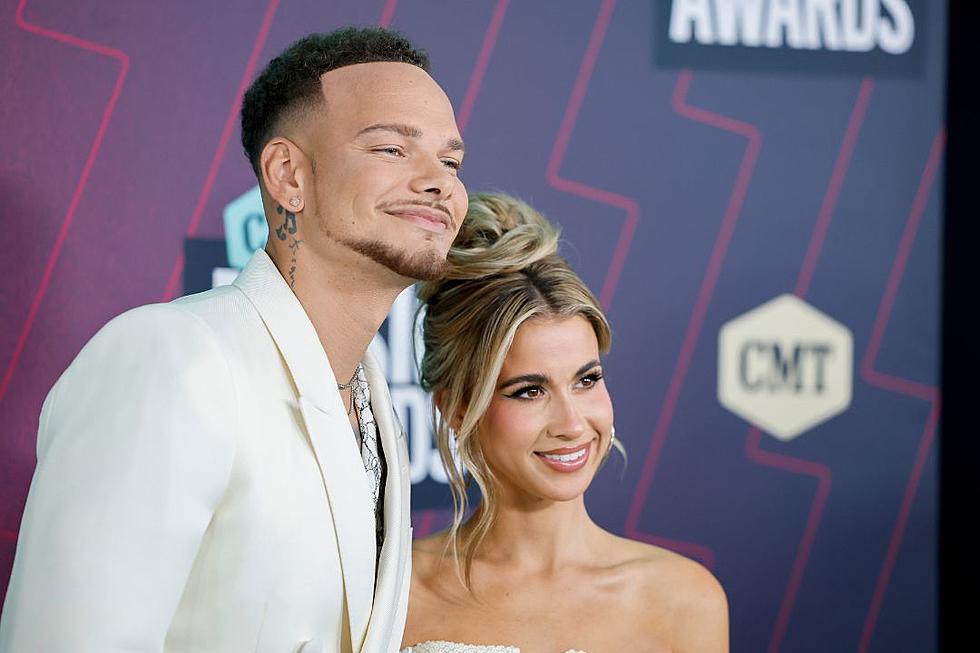 Kane Brown Isn't Ruling Out Acting Alongside Wife Katelyn
Jason Kempin, Getty Images
Kane Brown and his wife Katelyn have already made their mark as a couple in the country music world — earning their first No. 1 hit together with their duet "Thank God" — and the couple may extend their creative abilities to the television or movie screen. Brown is to set to make his acting debut on Friday's (April 7) episode of Fire Country on CBS, and he says he wouldn't rule out the possibility of acting alongside Katelyn someday.
"If we, you know, had the opportunity to be, cool," Brown tells Entertainment Tonight in a recent interview. "I'd be curious to see her acting, because she was helping me with the script when I was coming here."
Brown says he can picture his wife in a Disney-like role.
"She could definitely be, like, a Little Mermaid," he said. "She could definitely do something like that."
For now, Brown is flying solo as he makes his television series debut on Friday. He is set to play an "outlaw" named Robin who travels by train and rushes to help injured victims after a crash. He even has an action movie-worthy moment when he jumps off the train, according to ET.
"It's really cool," Brown said. "I get, like, a superhero moment."
The role is the culmination of a longtime dream of Brown's to enter the acting world, and show creator Max Thieriot says he's a natural.
"He just has a lot of raw, natural ability to be present and to listen, and really be in the moment," he says of Brown. "I think if you can start there and do that, you can build off of it. Some people cannot start there, they just don't have that thing. And I think he has that thing."
Brown's relationship with the show began when his song, "Riot," appeared in the series. Fire Country airs on CBS on Friday at 9PM ET.
See Kane Brown's Luxurious Rural Home
Kane Brown
sold this Nashville-area home for $900,000 in October 2020. Prior to selling the house, he actually let
Jason Aldean
and his wife rent it while they built their new house.