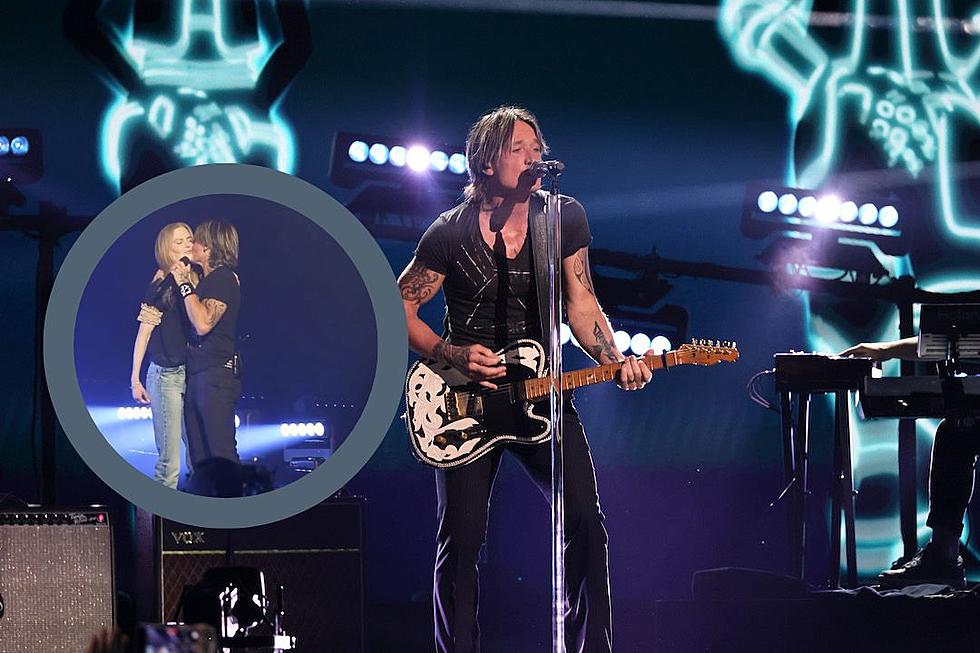 Nicole Kidman Hops Onstage Barefoot at Keith Urban's Vegas Show [Watch]
Theo Wargo, Getty Images/Instagram
You just never know who might show up at Keith Urban's Las Vegas residency. During his most recent string of shows, the star surprised the crowd with an appearance from his wife, Nicole Kidman, who was there to celebrate her birthday.
Kidman shared a clip of the special moment on social media, with video that shows Urban onstage interacting with the crowd. "We've got some birthdays in the house. We've got some teachers in the house," the singer says, pointing towards various members of the audience.
"We've got wives in the house," he continues, walking over to the side of the stage and leading Kidman out by the hand.
The crowd went wild as Kidman and Urban walked to the center of the stage -- though she appeared to be a little self-conscious about the fact that she wasn't wearing any shoes."Bare-footed wives, by the way. That's a good look for you. That's a sunshine hippie," Urban joked, referencing a lyric that mentions "sunshine hippies" in his 2016 song, "Worry 'Bout Nothin'."
Urban then pulled Kidman into a long embrace, planting a kiss on her cheek and saying, "Happy birthday, baby girl." Kidman gave the crowd one final wave and smile before disappearing back to her side-stage spot to watch the rest of the show.
Over on his social media, Urban shared another moment of the show that was all about his wife -- this time, filmed from the vantage point of her seat away from the spotlight. In the clip, he performs his song "Without You" as video footage from their wedding plays on a backdrop behind him -- a romantic moment he's incorporated into his Vegas show at least once before in 2023. As the song concludes, Urban points toward Kidman, walking up to her and giving her a kiss as the audience applauds.
Urban and Kidman have had quite a bit to celebrate in the past few days. Kidman celebrated her 56th birthday on Tuesday (June 20), and Urban wished her a happy birthday on social media. On Sunday (June 25), the couple celebrated their 17th wedding anniversary.
Kidman posted an anniversary message to her country superstar husband, sharing a romantic, black-and-white shot of her and Urban in a loving embrace. "Happy Anniversary my Love," she wrote in the caption.
See Keith Urban and Nicole Kidman's Sweetest Pictures Through the Years