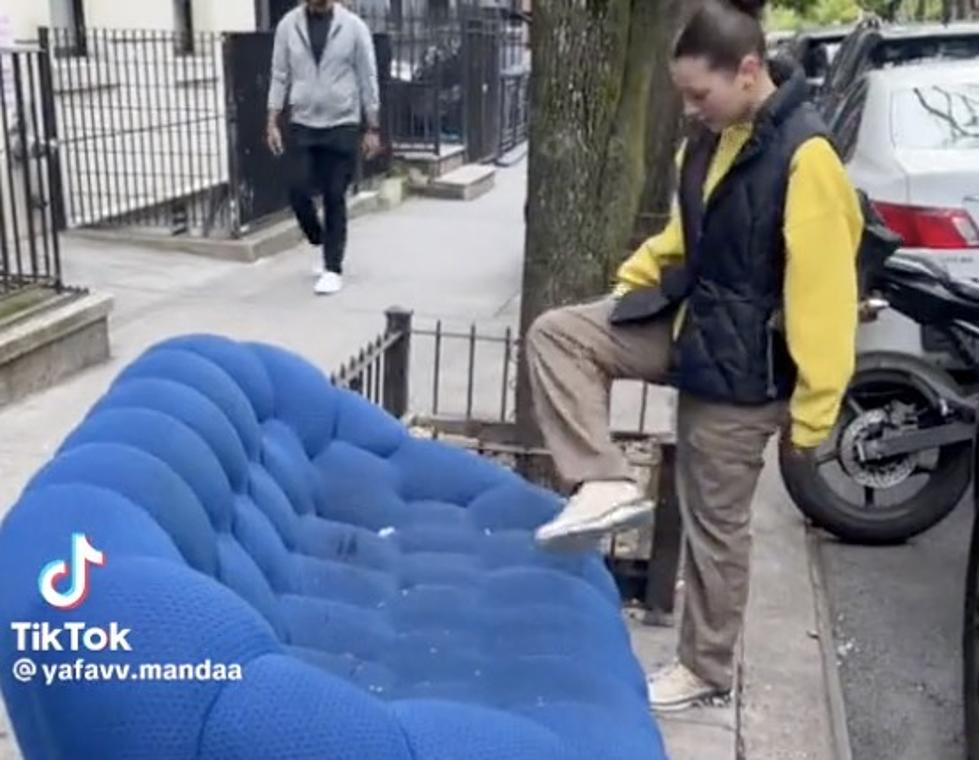 Blue Couch on New York Sidewalk Goes Viral After Someone 'Finds It' [VIDEO]
TikTok via yafavv.mandaa
Would you have picked this couch up from the sidewalk?
A young lady on TikTok has gone viral after she picked up a blue couch from a sidewalk in New York,
By looking at the couch on the sidewalk, you'd never know how much it really is worth. According to the post, the couch that this young lady picked up is valued at $8,000.
Her father reportedly picked up the couch and together they were able to clean it and move it into her apartment.
While the couch looks great in her apartment, it took some work and this young lady certainly turned someone's trash into her treasure.
Since this video went viral, the internet has not stopped using the blue couch as a prop for many jokes.
Let's take a look at a few of them here.
LOOK: Baby boomer baby names that have gone out of style
Using info from the Social Security Administration's baby name database,
Stacker
compiled a list of baby boomer baby names that have declined in popularity.