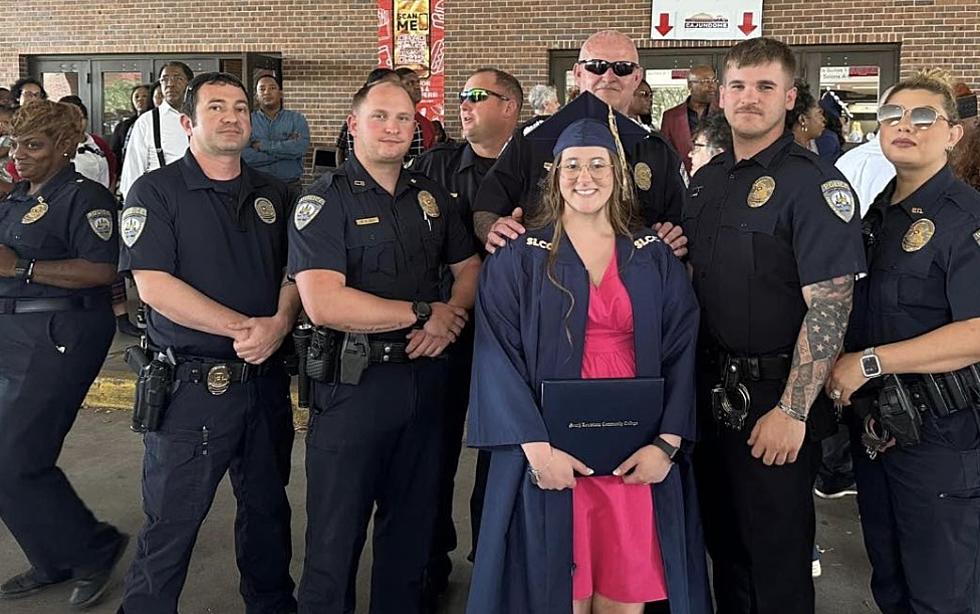 Church Point Police Show Up at Graduation to Support Daughter of Fallen Officer
Church Pt. PD
How great is this?
Graduation season is here and so many are walking across the stage to receive their diplomas.
Well, one young lady who attended SLCC recently graduated from the Cajundome, and her father's former colleagues showed up to support her.
According to a social media post by the Church Point Police Department, officers with the department showed up in Lafayette to support Hailey Hare.
Her late father, Officer Holden Lee Hare, was once part of the CPPD and his family in blue showed up to support his daughter on her important day.
In addition to showing up for the ceremony, the officers with the CPPD sat in Section 117 of Cajundome. The reason they elected to sit in that section is because that was Officer Hare's badge number.
It was also documented in the social media post that an empty seat was left between the officers, in honor of their fallen brother.
We congratulate all the graduates of 2023 and applaud the Church Point Police Dept. for showing up to support Hailey.
It's a day that she will never forget.
7 Simple Ways To Support Small Businesses