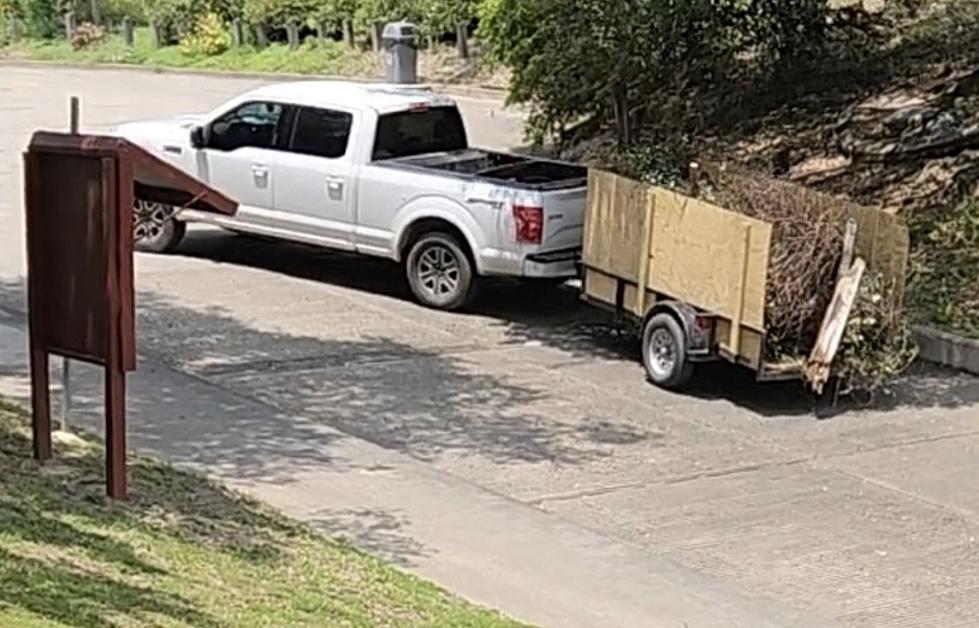 Man Arrested for Allegedly Illegal Dumping in Lafayette
Bayou Vermilion Dist
We have an update on a story we brought to you a few weeks back. A person has been arrested in this case.
ORIGINAL STORY:
The Bayou Vermilion District posted several photos on social media that show a white truck hauling a trailer filled with debris and the debris was dumped at a popular Lafayette landmark.
According to the social media post, which you can see below, the driver of this truck backed into Rotary Point off of West Bayou Pkwy in Lafayette and then alllegedly dumped the debris where boats are launched.
Sadly, this is not the first time we report dumping at this popular site, but cameras now installed in the area have caught those using the launch site as a dump site.
The Bayou Vermilion Dist is asking if you recognize this truck or trailer, which is constructed with boards for a wall, to direct message them on their Facebook page.
If the driver of this truck is found, he or she could be facing some heavy fines for illegal dumping.
Here's the social media post that many have shared on Facebook.
Places to Go Tubing in Louisiana