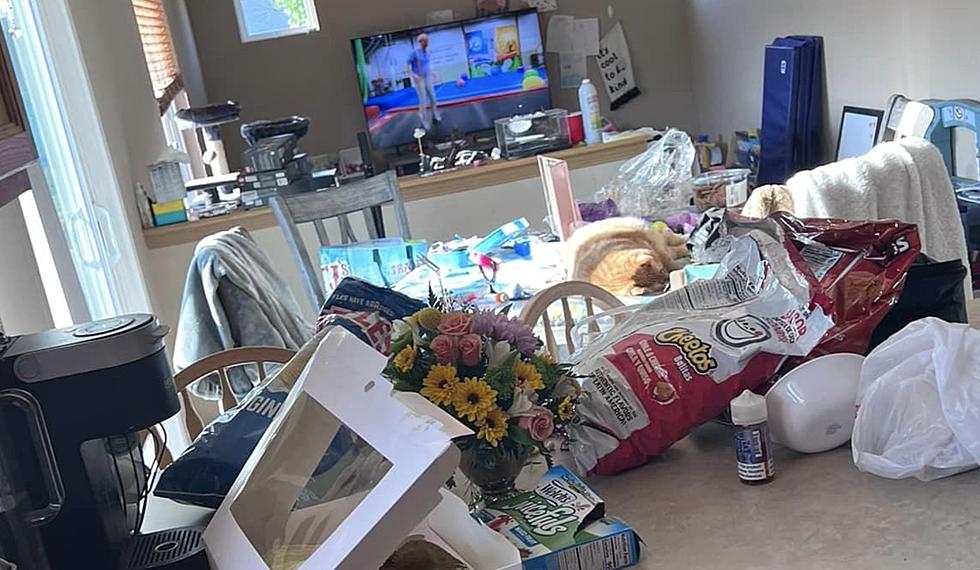 Mom Explains Why House is A 'Mess' in Viral Facebook Post
Emily Feret
We can all relate to this post.
A mom took to social media to explain why her house is a "mess" and since posting her explanation, her post has gone viral.
I'll start by saying that Mrs. Feret does not owe anyone an explanation as to why her house is a mess, but since posting this, many can relate to her status.
In the viral Facebook post, Emily Feret acknowledges that her house is a wreck, but she and her family are not bothered by it. No, she is not embarrassed by these photos from the inside of her home.
She says that her family has been busy and rather than worrying about cleaning, she and her family elected to spend time together.
The mother even says that when the kids are asleep, she and her husband will spend quality time together by playing video games.
So, what about the mess in her house? Well, she says that it can wait and that she will address it in due time.
You see, she shared these photos with us to let us know that it's fine if things are temporarily out of order in your life or even in your house.
Quality time with loved ones is much more important than addressing a temporary "mess" as the mess can be addressed later, especially when it's not harming anyone.
Check out this viral post and I'd encourage you to share this one with others. Someone you know may need to hear what Emily had to say below.
UPDATE: The author has changed the permission settings on the post. Sadly, I saw many being very critical and ugly about the conditions in her house.
KEEP READING: 50 activities to keep kids busy this summer