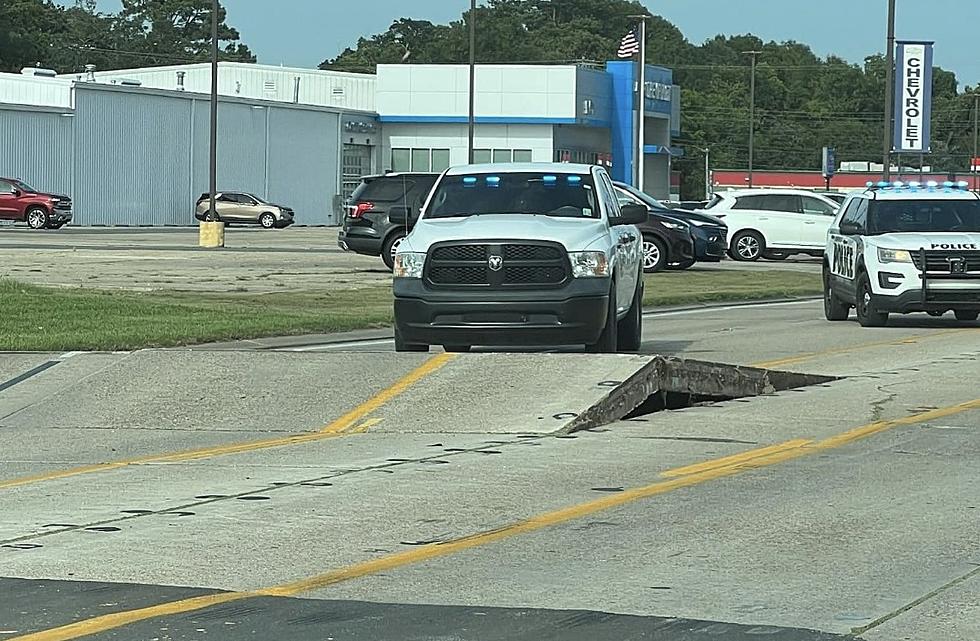 Another Road in Acadiana Has Buckled As Temperatures Soar
Listener Submitted
UPDATE: Hwy 14 in Abbeville is now open after DOTD workers worked throughout the night to repair the roadway.
Another road has buckled this summer in Acadiana.
For the third time this summer we are reporting that a road has buckled here in South Louisiana.
As the summer temperatures soar, we are seeing more roads buckle due to the extreme heat and we have another one to report.
According to a listener, this road buckled on Hwy 14 in Abbeville.
As you can see here, the buckle in the road is near Ray Chevrolet.
Police are on the scene and you should avoid the road and detour. As more information becomes available, we will pass along the latest here and on this station's mobile app.
Here's a better lock at the damage to the road.
See the Must-Drive Roads in Every State