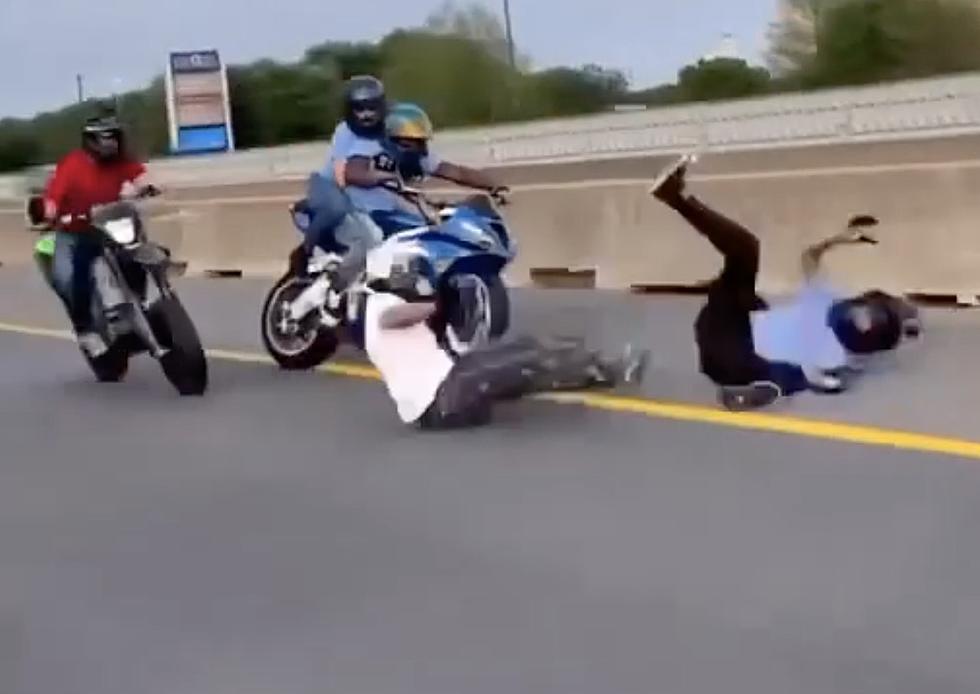 Video Shows Several Bikers Crashing During Failed Stunt Attempt on Highway
Dallas Tx TV
This had to hurt.
A video has surfaced on social media that shows several bikers falling after a failed stunt attempt on a busy highway in Houston, Tx.
We have seen many videos on social media in recent months that show bikers performing such stunts on major highways and sadly we knew this was coming.
There are no official reports of injuries in this crash, but several of these bikes fell onto the roadway while traveling at a high rate of speed,
Some on social media did note that it appears one of the bikers sustained a serious leg injury in the crash.
Again, we remind you that it is NEVER safe to perform such stunts on a highway.
Here's the video of the crash.
KEEP READING: See the richest person in every state