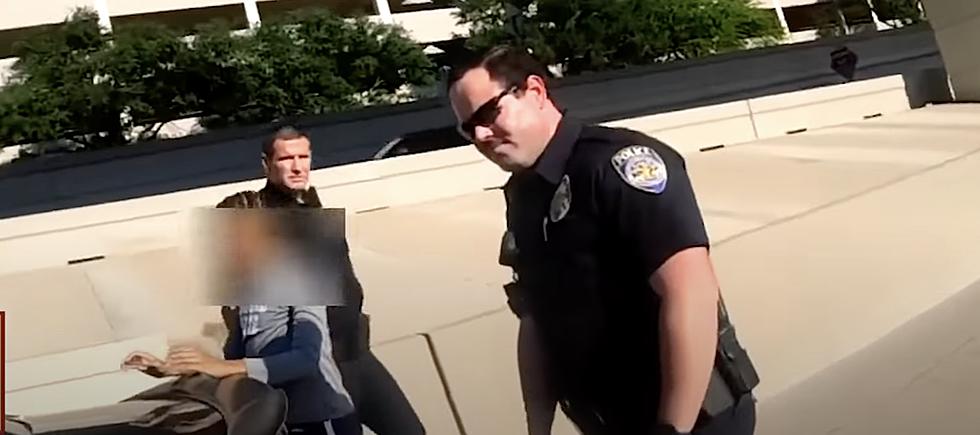 Texas Police Apologize After Typo Leads To Guns Being Drawn On Innocent Family
Law and Crime Trial Network Via Youtube
Frisco, Texas — An absolutely gut-wrenching scene unfolded after Texas police made a typo while running the plates on a suspected stolen car. In the body cam footage, police admit to the mistake after holding the husband and wife and their two children at gunpoint on the side of the interstate in Texas.
Civil Rights Attorney David Henderson believes this family was profiled because they were black especially once they alerted the police that they did have a license to carry and the weapon was locked in the glove compartment.
Occupants of the car, leave your hands outside the car. We know there is a gun in there, if you reach in that car, you may get shot.

 
Innocent Family Held At Gunpoint By Texas Police
The Arkansas couple was headed to a youth basketball game for their kids, in the footage you can hear the husband desperately explain he is a basketball coach. Even after police acknowledge their mistake the man breaks down in tears.
His phone fell out of his pocket and one of the officers told him that if he attempted to pick it up he would be shot, he braces himself on the side rail and processes the traumatic event that he and his family just experienced, and says "had I reached for my phone we could have all got killed".
The officer saw the vehicle leaving a hotel in north Dallas which is when she mistakenly ran the Arkansas plate as "AZ" instead of "AR".
You can hear the entire family sobbing on the body cam footage as the driver desperately tries to explain that she has never been in trouble like this before and is scared for her life.
Frisco Police Issue a Statement
According to Frisco police, all department officers have "received guidance" and have been reminded of the importance of accuracy when running license plates and reporting information about suspects.
In an effort to prevent future mistakes, they will be making changes to policies and training.
LOOK: The most extreme temperatures in the history of every state
Stacker
consulted 2021 data from the
NOAA's State Climate Extremes Committee (SCEC)
to illustrate the hottest and coldest temperatures ever recorded in each state. Each slide also reveals the all-time highest 24-hour precipitation record and all-time highest 24-hour snowfall.
Keep reading to find out individual state records in alphabetical order.