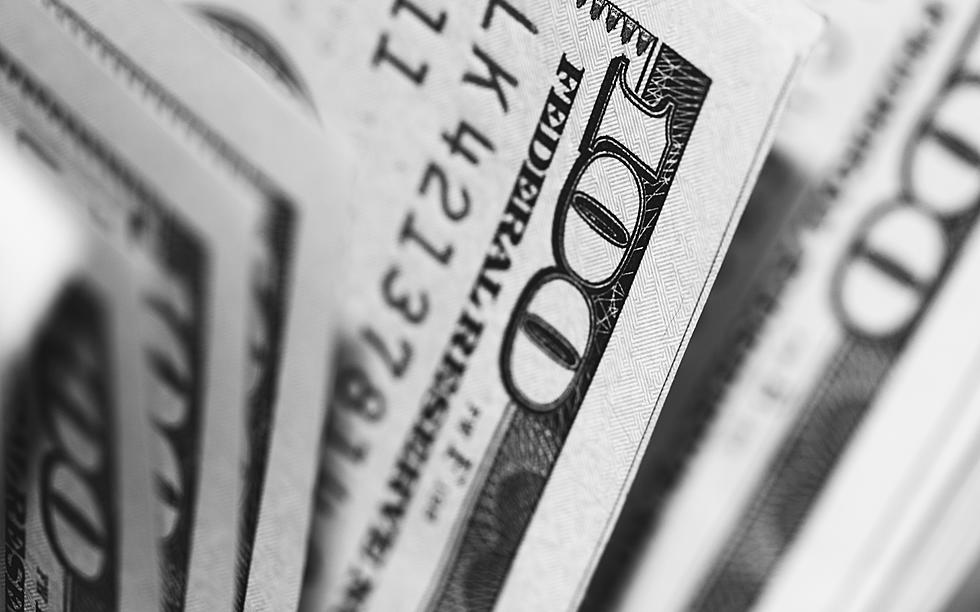 Gretna Representative Files Bill to Give Louisiana Lawmakers Massive Pay Raise
Pepi Stohanvoski via Unsplash.com
BATON ROUGE, La. (KPEL News) - A term limited lawmaker from Gretna has pre-filed a bill for the upcoming Louisiana Legislative Session that would give his fellow state lawmakers a massive pay raise.
Representative Joseph Marino believes state lawmakers are being paid too little currently and that they are due a raise, which was last given to the elected position in 1980.
It's absolutely an increase in salary but it's an adjustment based upon the cost of living so that you can afford to be a legislator.

 
How Much Do Louisiana Legislators Currently Get Paid and How Much is the Proposed Raise?
That was Rep. Marino to Louisiana Radio Network. That "increase in salary" would be by $43,000.00. That "adjustment" is an over 70% pay increase to the current $16,800.00 salary for state lawmakers.
Under Marino's legislation, the new pay for state lawmakers would be $60,000.00. He says when you compare salaries from 40 years ago, the part-time position lawmakers are elected to would actually pay more than $60,000.00.
How Much Does Your Louisiana State Representative Really Make?
In a story I covered in 2022 titled "How Much Does Your Louisiana State Representative Make?" I highlighted information in an article releasing those numbers as former KEEL radio host Robert Wright noted the current base salary but also highlighted in numbers released to KEEL that showed many lawmakers making $40,000.00 - $50,000.00. One lawmaker, Rep. Jerome Zeringue of Houma, made over $80,000.00.
As the numbers break down, lawmakers also get paid for mileage, unvouched expenses, and other amounts.
Concentrating on the mileage issue, many of our lawmakers come from the far corners of Louisiana. Rep. Dodie Horton of Haughton, for instance, is in the Governmental Affairs Committee that handles redistricting. Haughton is about a 4-hour drive from Baton Rouge, where lawmakers meet. So, it makes sense for her to get paid more for mileage amounts than many other lawmakers.
The Salaries Of House Members
Why Is Moon Griffon So Upset About This?
KPEL talk show host Moon Griffon will be the first to tell you that he does not have a problem with someone making however much money as they can, as long as it's done legally and ethically.
Here is Moon's problem with this: Many lawmakers give the perception to constituents that they only make $16,800.00 for doing their job - a part-time job. But, the numbers above tell a different story.
Plus, some lawmakers want pay raises while the state of Louisiana as a whole continues to struggle economically.
I don't care if you make six figures being a legislator!" exclaims Moon. "Don't tell me you just make $16,800.00. Many of you make much more than that.

 
A new $60,000.00 salary would give legislators a yearly average salary that would be $8,000.00 more than what the average salary is in Louisiana. According to ziprecruiter, the average salary for a worker in Louisiana is $52,000.00, which is 29th out of 50 states for salaries. According to talent.com, the average salary is much lower: $40,950.00. And that's for a full-time job.
Why is Gretna Representative Marino Proposing Such a Drastic Pay Raise?
The lawmaker says he's proposing the pay raise as an incentive to get more qualified people to run for office and asks a question many people have wondered: "Or are we only going to have retired people or very wealthy people that are state representatives or senators?"
Marino says being a state lawmaker is "cost prohibited for people to do th(e) job and points to his being called to Baton Rouge 19 times since he was elected in 2016, according to LRN. Also, if the bill passes, it wouldn't be enacted until January 2024, which is after his final term.
The 2023 Louisiana Legislative Session begins on Monday, April 10, and will end no later than Thursday, June 8.
Louisiana's 20 Highest Paid State Representatives
Here are the state reps who received the most for their jobs in 2021.
How Much Do Teachers in Each Parish in Louisiana Make?
You might be surprised to learn the highest paid teachers in the state are in northwest Louisiana.
Here Are the Highest Paying Jobs at a Typical Amazon Plant
Shreveport's Amazon plant is expected to open this fall. What will be the highest paying jobs at the facility?