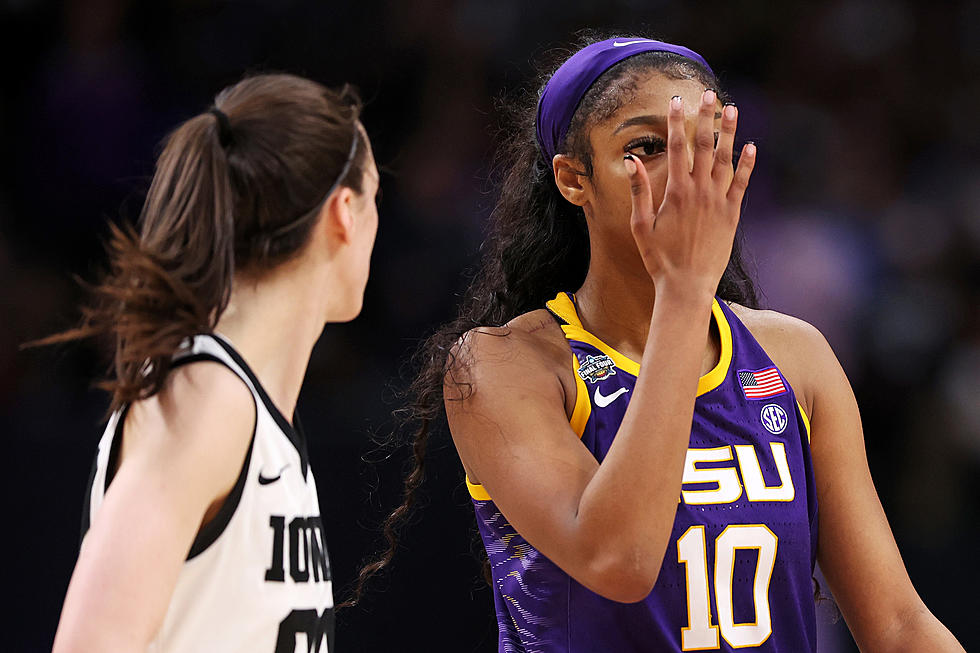 Iowa's Caitlin Clark Addresses Controversy, Gives Thoughts on LSU's Angel Reese on ESPN's 'Outside the Lines'
Getty Images
Bristol, Conn. (KPEL News) - Ever since LSU soundly defeated Iowa to win the NCAA Women's Basketball National Championship Game, it seems all most people want to talk about is everything that happened other than the play on the court itself.
From the trash-talking and hand gestures used by Iowa's Caitlin Clark and LSU's Angel Reese to First Lady Jill Biden inviting Iowa's team to come to the White House along with LSU, social media and the national media have been obsessed with the drama following the big game.
On Tuesday, it was announced that Caitlin Clark was named the 2023 Wooden Award winner as the National Player of the Year. This is just one of many National Player of the Year awards that Clark has racked up.
Clark sat down for an interview with Jeremy Schaapp on ESPN's "Outside the Lines" to talk about it all. One of the first topics she was asked was to give her thoughts about the hand gesture controversy. Clark answered the questions by talking about the respect she has for Angel Reese's game and stated that she was a fan of Reese's. She also addressed the criticism that Reese is getting compared to the lack of criticism she has received.
Clark also addressed Jill Biden's invitation to the White House. It may surprise some people to hear what she said about it.
I don't think runner-ups usually go to the White House. I think LSU should enjoy that moment for them.
At the end of the day, I think everyone needs to remember that these are still very young student-athletes whose every move is being analyzed now, in part, because they have elevated the game of women's basketball. Just because someone trash-talks, it doesn't make them a horrible person.
In the videos below, it's clear that each young woman is grasping the responsibility of their position and celebrity to others.
Pics From LSU's Women's Basketball National Championship Win