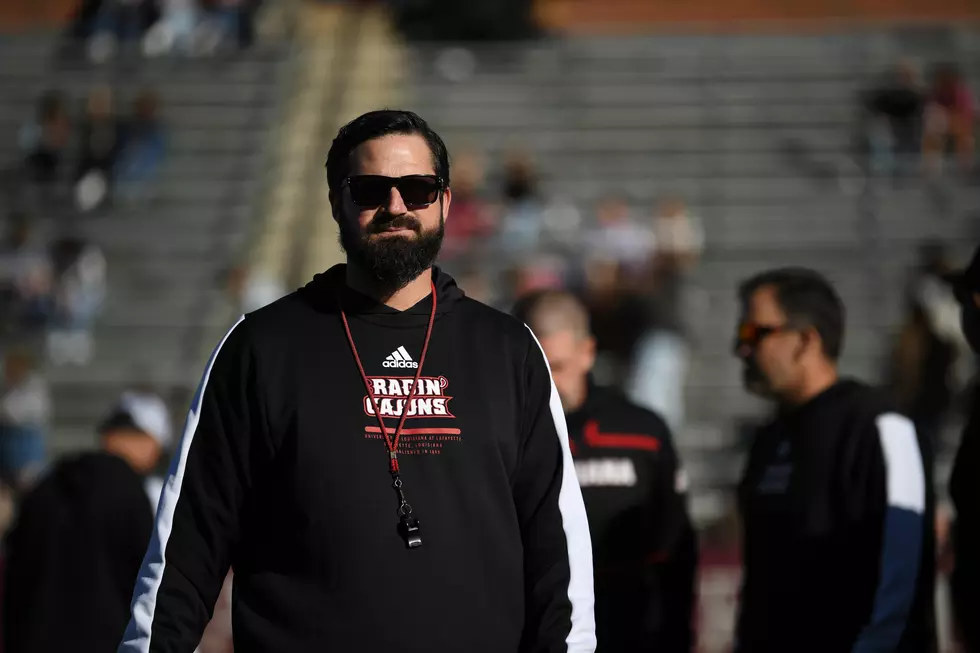 Louisiana Ragin' Cajuns Roll 38-13 in Sloppy Win Over Northwestern State
Photo by Benjamin Massey/Louisiana Ragin' Cajun Athletics
The Louisiana Ragin' Cajuns 2023 season certainly got off to a good start.  Running Back Dre'lyn Washington scored on their second play of the season, a 62-yard touchdown run and a 7-0 lead just 3:05 into the game.  
From there it was an uneven game, marred by turnovers, but the Cajuns did come away with the win 38-13 over the Northwestern State Demons.
Louisiana quarterback Ben Wooldridge, back in 9 months following knee surgery, passed for 3 touchdowns and ran one in.  Wooldridge finished 14-32, 223 yards and 3 TD.
Wooldridge also played a little defense, sort of.  
Cajuns running back Zylan Perry fumbled inside the Northwestern State 10 yard line, but Wooldridge prevented a touchdown, running down Cadillac Rhone after a 77 yard return. Louisiana's defense held and forced the Demons to kick a short field goal.
The Cajuns scored their second touchdown of the game when Wooldridge ran to his right for 24 yards and a 14-3 lead.
On their next drive, Louisiana made it 21-3 when Wooldridge connected with Robert Williams for a 32 yard touchdown pass.  It was Williams first career touchdown catch for the Cajuns.
Louisiana did have issues hanging on to the football.  In addition to Perry's fumble, Jake Bernard fumbled a punt and Wooldridge threw an interception.
Defensively, the Cajuns were extremely stingy allowing only 100 yards in the 1st Half and 187 overall. In fact, Northwestern State tied a school record with 11 punts.
Wooldridge's 2nd TD pass of the night was a 50 yard strike to streaking wide receiver Peter Leblanc.
Louisiana starts the season 1-0 and travels to Norfolk, Virginia for an early Sun Belt Conference game against Old Dominion next weekend.  The Monarchs (0-1) lost to Virginia Tech 36-17.
Places You Want to See Come Back in Lafayette, Louisiana
We wanted to know from you which places you would love to see come back to our area. There were more than 600 answers on our Facebook page. This gallery provides you with the top ten choices for a return.