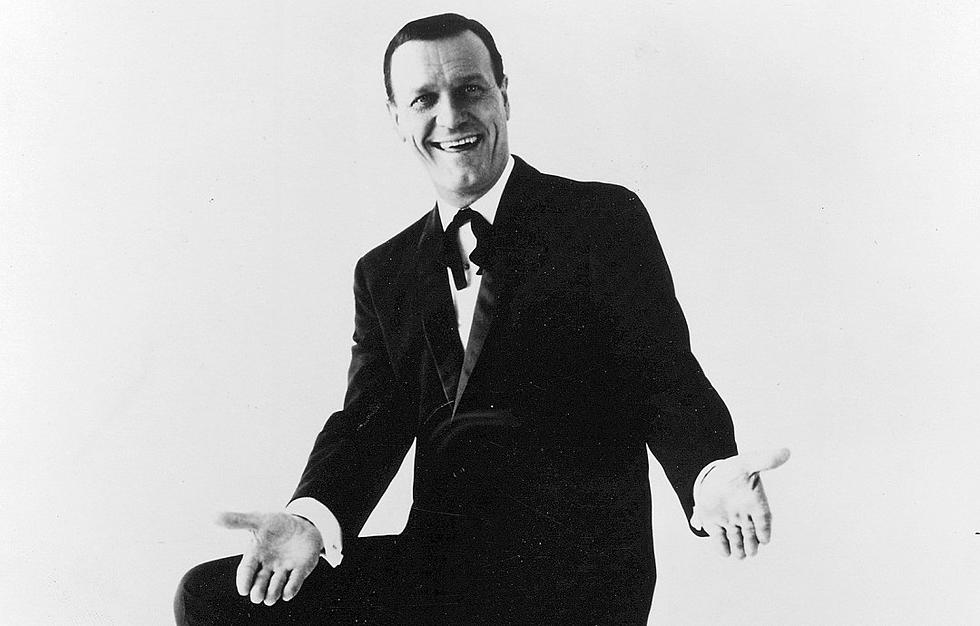 Getty Images
Country music legend Eddy Arnold suited the industry's desired image during two phases of a career that spanned seven decades. Born Ray Edward "Eddy" Arnold on May 15, 1918, in Henderson, Tenn., he went from a young fan of Georgia's Pete Cassell and other "hillbilly" crooners to a radio star in his own right at age 16.
When World War II ended in 1945, Arnold's backstory as a sharecropper's son earned him the nickname "Tennessee Plowboy." That image suited a post-war preference for sentimentality, while his smooth vocals appealed to fans of jazz singers and pop crooners.
Arnold scored his first hits under the guidance of future Elvis Presley manager Col. Tom Parker. Beginning with 1945's "Each Minute Seems a Million Years," young Arnold charted an unfathomable run of 57 straight Top 10 singles, 19 of which were No. 1s. Arnold's suave image and welcoming personality surely didn't hurt his chart positioning as live country radio performances gave way to the growing medium of television, either.
When rock 'n' roll began to stunt country music sales, Arnold started recording with the lush strings of Hugo Winterhalter's orchestra. This move launched a second career phase as a practitioner of the polished Nashville Sound. In the 1960s, Arnold's approach to pop-accessible country landed him his only crossover hit: the Hank Cochran-penned standard "Make the World Go Away."
Arnold joined the Country Music Hall of Fame in 1966, just five years after Jimmie Rodgers and Hank Williams became its first performer inductees. The following year, Arnold claimed his own first by winning Entertainer of the Year at the inaugural CMA Awards.
Hits continued until Arnold eased into semi-retirement in the 1980s. He passed away on May 8, 2008, a week before his 90th birthday. On May 31, 2008, RCA honored Arnold by releasing the song "To Life" as a single. It cracked the Top 50 of the Hot Country Songs chart, making Arnold the oldest artist to ever pull off that feat; the song also extended Arnold's streak of decades with hits to seven and set the record for the longest span between a first and last appearance on the charts at 62 years and 11 months.
To fully appreciate Arnold's talents as a vocalist and his impact on country music's move from the derogatory "hillbilly" label to the mainstream, check out these five seminal recordings.
Dwight Yoakam Through The Years
From his early career to today, take a look back at some memorable moments from
Dwight Yoakam
's impressive country music career.
4

"Tennessee Stud"

From 'Thereby Hangs a Tale' (1959)

Arnold cultivated his farm boy image with this famous rendition of a song written by folk songwriting great Jimmy Driftwood. It's a definitive version of an often-recorded country classic.

3

"Cattle Call"

From 'Cattle Call' (1963)

Arnold returned to his roots on the 1963 album Cattle Call. The title track revisits a song yodeled by Arnold in 1944 and 1955. Songwriter Tex Owens penned the future cowboy standard in the 1930s.

2

"It's a Sin"

Single (1947)

Arnold's second-ever No. 1 single remains the best example of his early work as a post-war crooner. Pop-friendly island vibes back a classic likening of attraction to sin.

1

"Make the World Go Away"

From 'My World' (1965)

Fellow Nashville Sound practitioner Ray Price recorded this one first in 1963, but much of its status as one of the most endearing love songs of the past 60 years should be pinned on Arnold's 1965 single.