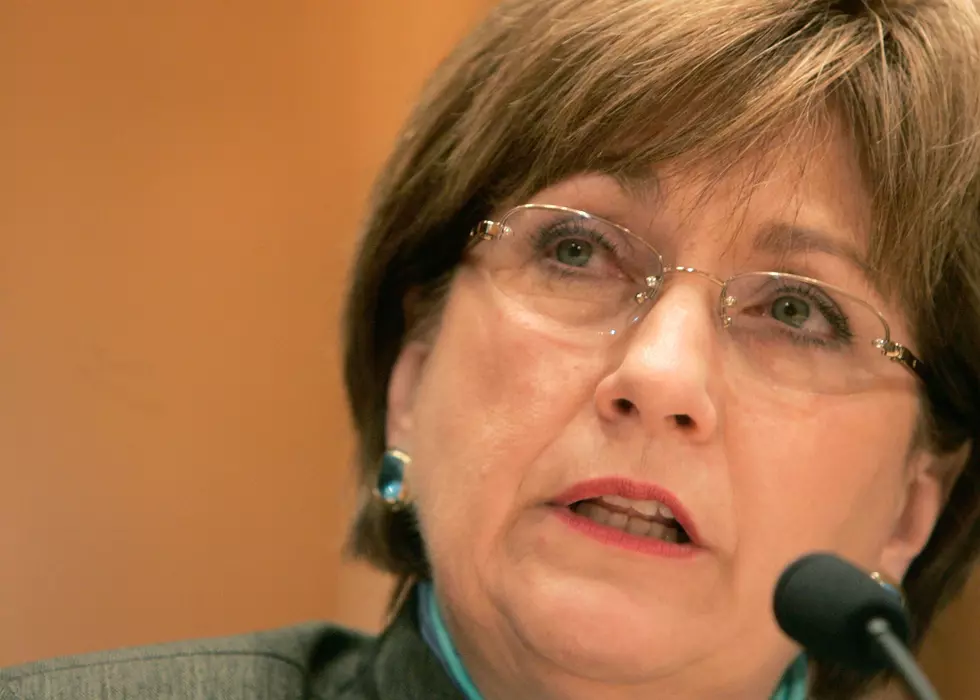 Kathleen Blanco Honored With Superdome Dedication
Mark Wilson, Getty Images
In 2005 when Kathleen Blanco was serving as governor of the state of Louisiana. The Mercedes-Benz Superdome became an iconic figure for all the wrong reasons. The chaos at the Superdome was the scene that so many saw flashed across their TV screens during Hurricane Katrina and the days and weeks that followed the storm.
Many people thought that the building, the anchor feature of the New Orleans skyline would be gone forever following the damage inflicted by the storm and the thousands who sought shelter after the storm had passed. However, Governor Blanco was not one of those people. She fought long and hard to secure funding and materials to rejuvenate the structure and bring it back to the symbol of Louisiana we know it to be today.
For her efforts during and after Hurricane Katrina Saints owner Gayle Benson honored the former governor with the  dedication of the Governor Kathleen Babineaux Blanco Lobby in ceremonies yesterday. The commemoration recognizes the contribution and leadership of Blanco that was paramount in returning the structure to it's now better than ever condition.
Blanco, who is currently battling ocular melanoma, was on hand for the ceremony yesterday. She was joined by Mrs. Benson and Governor John Bel Edwards. Blanco was elected as Louisiana's first woman governor in 2004.