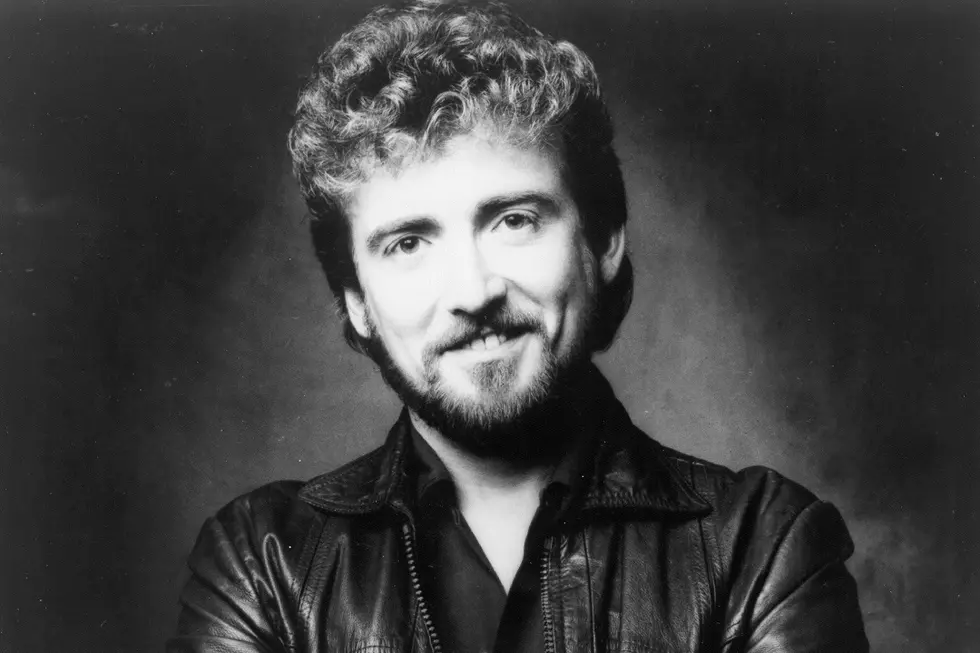 33 Years Ago: Keith Whitley Hits No. 1 With 'I'm No Stranger to the Rain'
Michael Ochs Archives / Getty Images
Thirty-two years ago today (April 8, 1989), Keith Whitley earned his third consecutive No. 1 hit with his single "I'm No Stranger to the Rain," from his Don't Close Your Eyes album. The song followed both the title track of the album and Whitley's big hit "When You Say Nothing at All" in reaching the top of the charts.
Unfortunately, while Whitley's career was soaring, "I'm No Stranger to the Rain" would be the last single he saw claim the No. 1 spot. As the 34-year-old could be heard over the airwaves singing "If I don't keep my head up, I may drown / But it's hard to keep believing / I'll even come out even / While the rain beats your hope in the ground / And tonight it's really coming down," he was battling an ongoing alcohol addiction that ultimately claimed his life one month later.
Whitley was found dead in his home on May 9, 1989, with his blood alcohol level at six times the legal limit to drive. His cause of death was attributed to acute alcohol poisoning. The country crooner's death shook the music community, including Whitley's good friend, Vince Gill, who began writing "Go Rest High on That Mountain" following Whitley's death. Gill wrote the first verse after Whitley's passing and finished it a few years later, when his brother Bob passed away.
Whitley had two more songs, "I Wonder Do You Think of Me" and "It Ain't Nothin'," become No. 1 hits after his death.
This story was originally written by Gayle Thompson, and revised by Annie Zaleski.
Country Singers We Lost Too Soon: