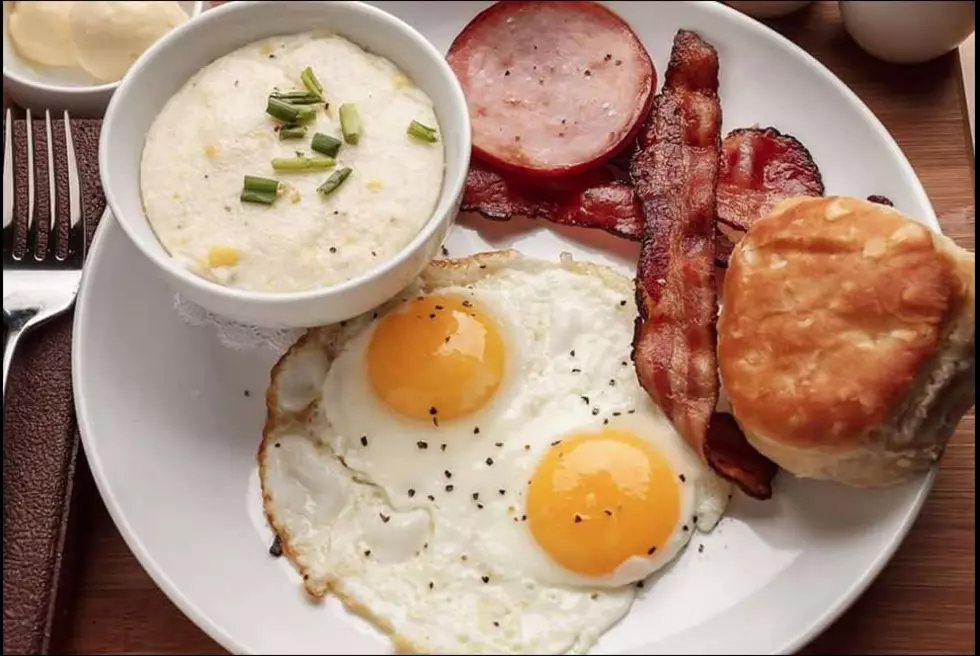 Lafayette Restaurant Makes List of Louisiana's Best Breakfasts
Photo courtesy of Brick & Spoon
In Lafayette Louisiana do you know what they call a bad restaurant? They call it closed. That's because people who live in the heart of Louisiana's Cajun culture understand food and we don't tolerate bad food. There's a reason why some national chains just can't make it here.
I think the reason Lafayette and Louisiana restaurants in general are better than their counterparts in other places is because of the competition. No, I don't mean competition from other restaurants I am talking competition from Cajun grandmas and mothers who do incredible things with flour, butter, and black iron pots and Cajun grandpas and fathers who do magical things over an open fire.
But if there is one meal on the Cajun menu that allows for a little wiggle room it's breakfast. To me, going out for breakfast is something that rich people do. It's an elegant feeling to be served a meal in the morning. It's even more elegant when the food is incredible.
The people at Best Things in Louisiana compiled a list of what they considered to be the best place for breakfast in the state. I think their list was very wide-ranging. They didn't stop and stay in New Orleans they found great breakfast places in hard-to-believe locations like Alexandria and Shreveport.
They also found a place in the Lafayette area that many locals swear by when it comes to a morning meal. That place is called The French Press. They are located in downtown Lafayette across from Parc San Souci. The menu at The French Press is to die for.
The restaurant's website defines the food at The French Press this way,
inventive versions of traditional Cajun and American cuisine with a focus on fresh, high-quality ingredients and rich flavors.
If you peruse their menu you'll find that's exactly what The French Press delivers. Sure they have breakfast sandwiches but theirs are done differently and feature Cajun favorites such as boudin, andouille, and even Evangeline Maid Bread. They also do things with Steen's Syrup that shouldn't be allowed by law but I am glad it is.
Compared to a fast food breakfast or something a little more mainstream you might find the prices at The French Press to be a little higher than what you were expecting to pay but the quality of the ingredients and attention to detail during the preparation and service of your meal should more than makeup for that.
Let us know if you've tried The French Press or any of the other Best Breakfast Spots in Louisiana from the Best Things Louisiana list, we'd love to know what you think and remember, when you eat out, eat at a Louisiana-owned and operated restaurant that serves Louisiana ingredients. We will all be better off if you do.
5 Favorite Hibachi Restaurants in Acadiana
We asked and you answered. Here are your top five favorite Hibachi restaurants in the Acadiana area.