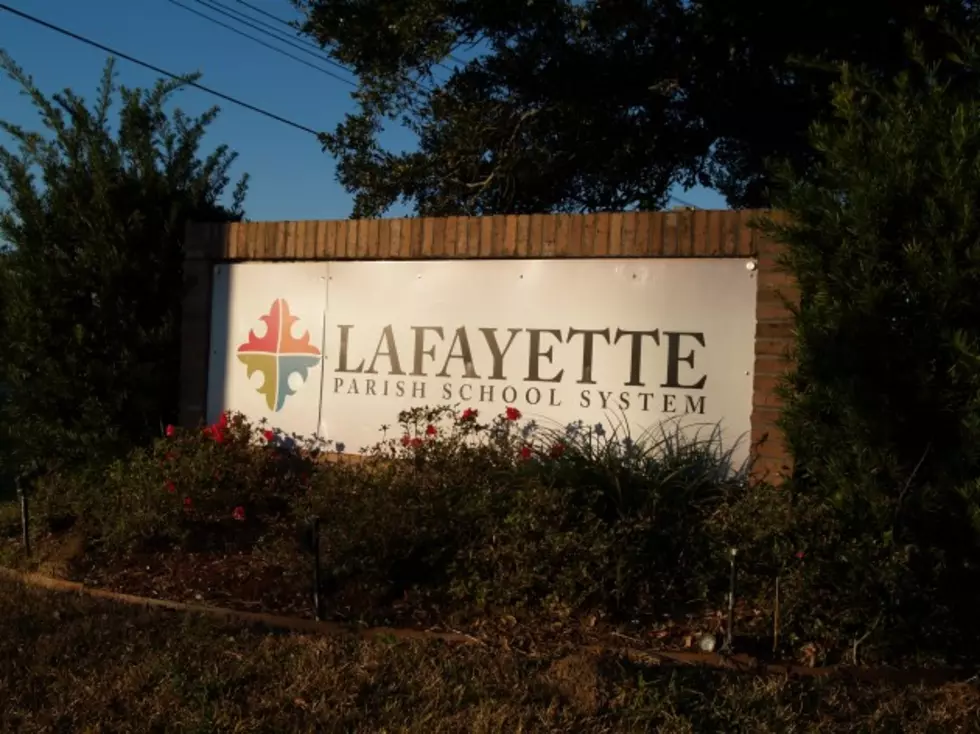 Lafayette School Taking Precautions Against Coronavirus
Staff Photo
There may be a time later this year when large gatherings of people in public places could be discouraged. That kind of action is not warranted now, nor is it expected to be needed in the near term but officials with the Lafayette Parish School System are taking preemptive actions to beat "the bug" before it even has a chance to establish a foothold.
As of now, there have been no cases of coronavirus reported in the state of Louisiana. Still, School officials in Lafayette sent this notice out yesterday from Interim Superintendent Irma Trosclair.
The letter was meant to offer peace of mind to students, parents, and faculty that precautions around Lafayette schools are in place. The letter suggests that school system officials are monitoring the situation with the COVID-19 virus. They have also implemented steps at each school to ensure that the spread of germs among the student population is minimized.
The school system is acting under guidelines described and suggested by the Centers for Disease Control. Among those guidelines are common good health practices such as frequent hand washing, covering coughs, and staying home when not feeling well.
Naturally, the school system encourages parents to contact their offices with any questions or concerns.