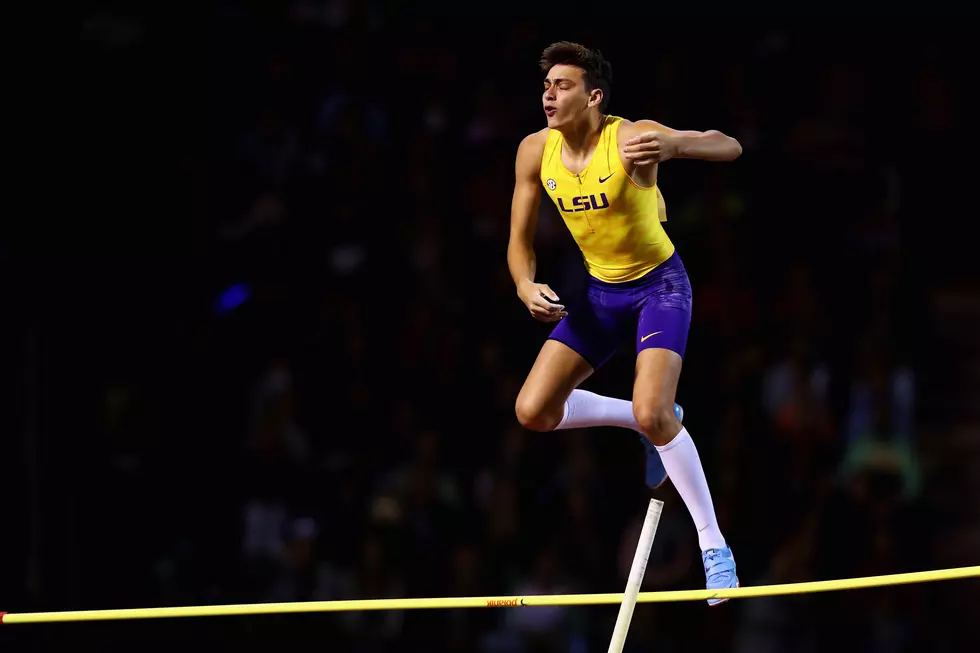 Lafayette's Mondo Duplantis Breaks Collegiate Pole Vault Record
Dean Mouhtaropoulos, Getty Images
LSU pole vaulter Mondo Duplantis continues to dominate the college ranks just as he did in high school.
His latest feat is one that he's been eyeing since he's become a Tiger -- the collegiate pole vault record.
On the first day of the two-day meet in Fayetteville, Arkansas on Friday, Duplantis wowed the crowd by breaking the collegiate record with a best of 19 feet, 5 inches. He also won the event by almost a foot over second-place finisher Jacob Wooten of Texas A&M (18-6).
Duplantis broke the mark of 19-4¾ set by Akron's Shawn Barber in 2015.
Mondo Duplantis came close to breaking Barber's record when he cleared 19-3 at the Bayou Bengal Invitational but missed on three attempts at 19-5. He also had a shot at the record at two other meets.
On Friday, Duplantis cleared on his first attempt at the first four heights he tried: 18-2, 18-6, 19-0 and 19-5. He missed three times when the bar was raised to 19-8½.