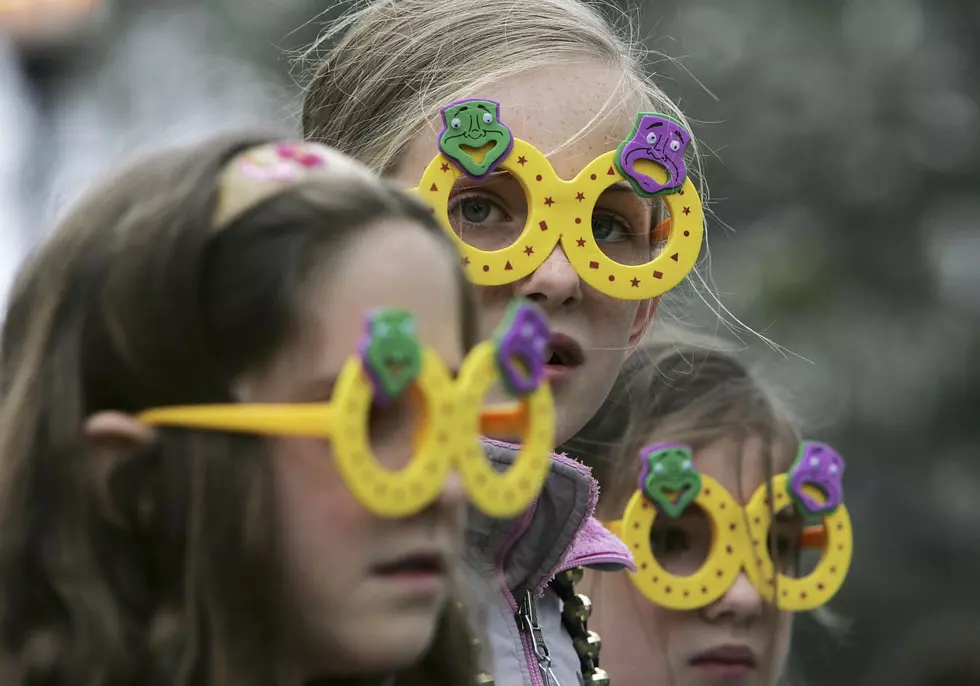 Lake Arthur Mardi Gras Parade Moves Out of Town
Justin Sullivan/Getty Images
Citing safety concerns organizers of this Saturday's Mardi Gras Parade in the town of Lake Arthur have announced that the parade will be moved. No, it's not very often that an entire parade gets moved but then again it's not very often we have an international health crisis, is it?
The good news is that the parade will go on. The not so good news is that if you want to be a part of it, you might have to travel. Organizers have announced that this year's parade, scheduled for 2:30 on Saturday will run through the town of Thornwell. The move was facilitated at the request of Lake Arthur Police Chief Kobi Turner.
A Lake Arthur Councilman, Auldon Robinson told KLFY television that the Chief's main concerns were both about safety. Namely the ability of the crowd to maintain pandemic protocols and the ability of the town's police force to provide security for such a large event alone.
These factors prompted organizers to route the parade through the nearby community of Thornwell. Those in the know say the change of venue will allow for lower traffic and more room for revelers to spread out along the 10 mile-long parade route. Parade attendees and float riders will be subject to social distancing and mask protocols where appropriate.
If you'd like to attend, the community of Thornwell is according to Wikipedia, an unincorporated community in Jeff Davis Parish. It is located on Highway 380 and is about 8 miles from Lake Arthur. The parade is set to roll at 2:30 Saturday afternoon.
Ways To Keep The Mardi Gras Spirit Alive