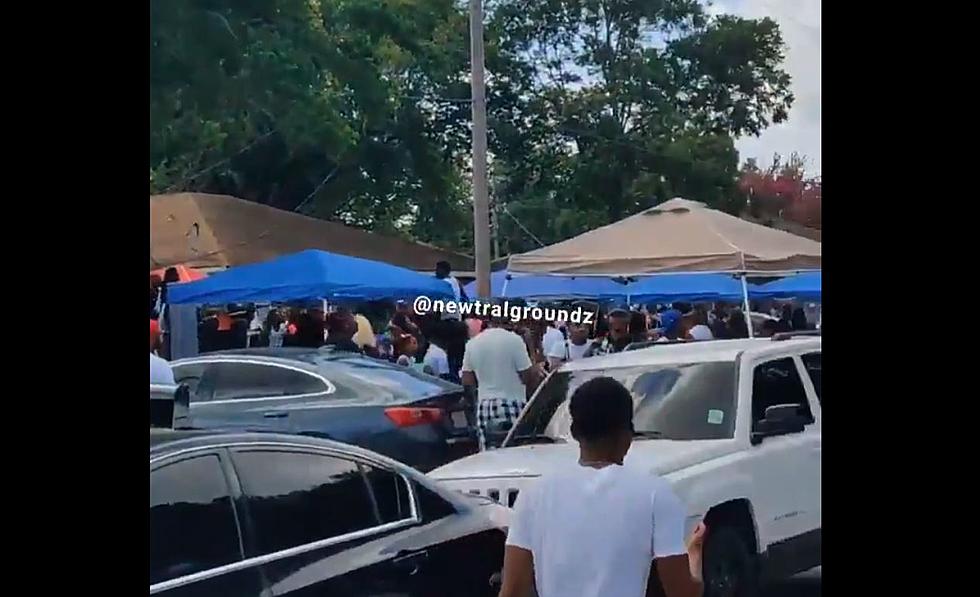 Large Kenner Block Party, Held Without Permit, Ends in Gunfire [Video]
@NewtralGroundz, Twitter
A large block party in Kenner, Louisiana ended in gunfire on Sunday afternoon, according to police.
Kenner Police Department Lt. Michael Cunningham said that fortunately no one among the crowd of around 200 partygoers was hit by any bullets.
However, a woman suffered cuts from glass shards when a round hit the window of a car in which she was sitting.
Police have yet to identify any suspects in connection with the gunfire.
Cunningham said that Kenner city officials denied the party's organizer a permit to host it. But, the party went on anyway, with the organizer hiring a DJ to play from 2 pm to 6 pm.
A video has been circulating on social media which shows the gathering in full swing when the gunshots rang out.
As you can see at the beginning of the video, proper social distancing guidelines were not followed by many of the partygoers.
Cunningham went on to say that the party's organizer faces sanctions for hosting the event. He declined to mention the organizer by name and just said the case remains under investigation.