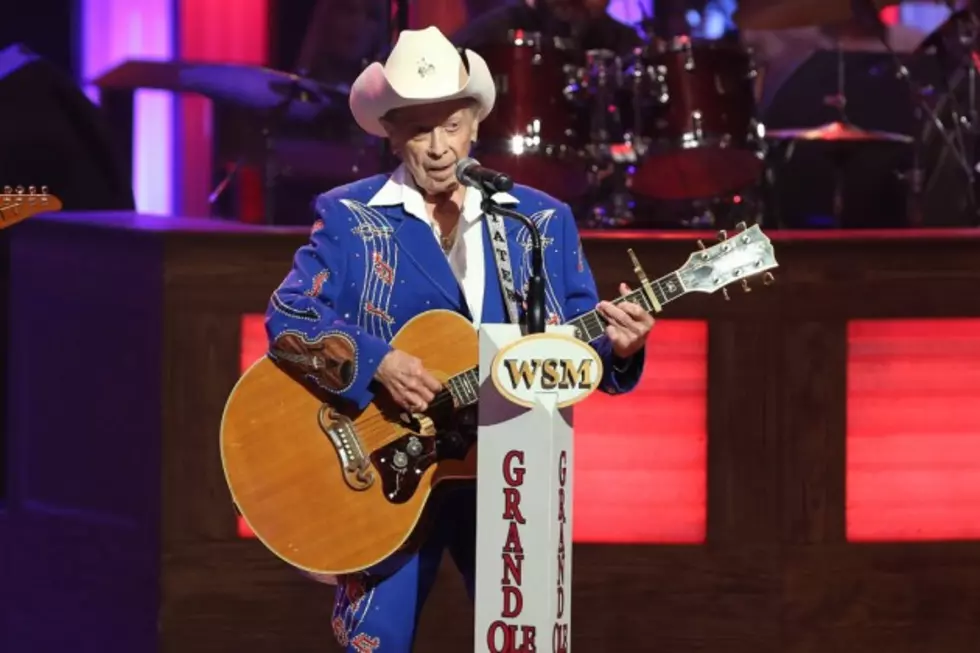 Little Jimmy Dickens Making 'Noticeable Improvements'
Terry Wyatt, Getty Images
The prayers may be working. Little Jimmy Dickens is making progress as he recovers from an undisclosed illness that required critical care in a Nashville area hospital last week.
Grand Ole Opry General Manager Pete Fisher visited with the 94-year-old country legend on Tuesday (Dec. 30).
"Each day brings noticeable improvements, and his doctors seem very pleased with the progress he is making," Fisher says. "I, along with his family, are grateful to all for your thoughts and prayers."
Dickens -- a Grand Ole Opry member since 1948 -- entered the hospital on December 25. News of his hospitalization broke on Sunday, prompting a flood of prayers and words of support from fans, friends and fellow country superstars. He last performed at the Opry on Dec. 20 as part of his birthday celebration. He turned 94 on Dec. 19.