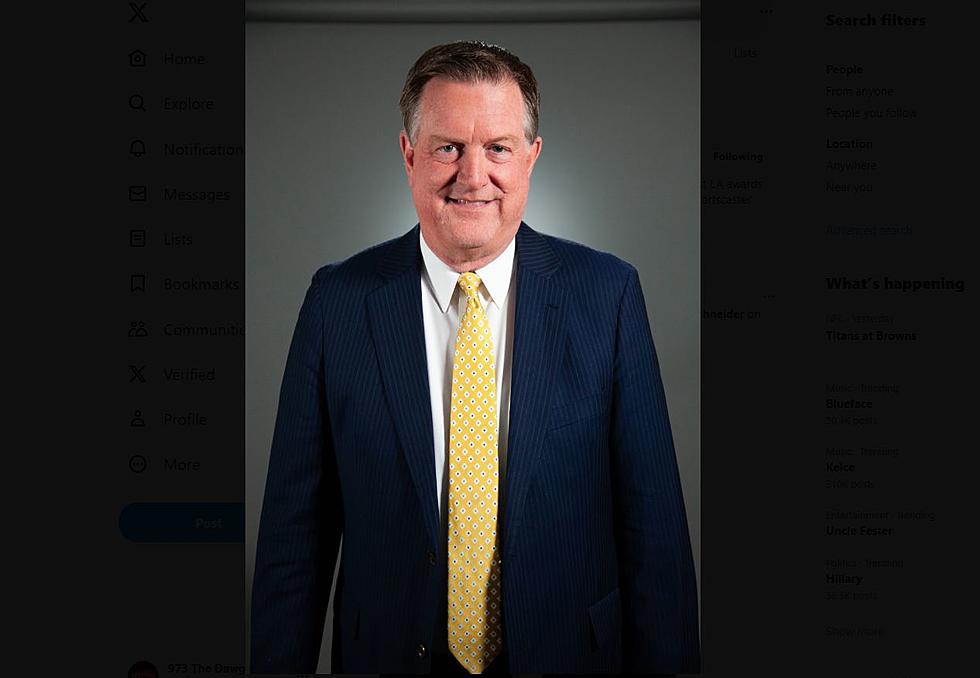 Longtime WAFB Sports Director Steve Schneider Announces Retirement After More Than 40 Years With the Station
WAFB
For many people in the media, especially television and radio, they're always chasing the next big opportunity. So when you look at resumés for broadcast journalists, you'll often see a list of stations in which they have worked.
Not so much the case for Steve Schneider.
The longtime sports director at WAFB television in Baton Rouge has announced that he will be retiring from the station -- after more than 40 years there!
Schneider first made an appearance on WAFB in 1981 as a student at LSU. He reported on a sports program hosted by now-legendary sportscaster Tim Brando.
As you probably could figure out, Schneider is the longest-serving on-air personality in the history of the station.
He's also an eight-time winner of the Louisiana Associated Press "Best Sportscast" award.
Then in 2019, Schneider received the Louisiana Association of Broadcaster's "Lifetime Achievement" award.
According to WAFB, here are some of the big events that Schneider has covered during his illustrious career:
Seven Super Bowls including the 1985 Bears, Joe Montana and the 49ers, and the 2009 New Orleans Saints victory over the Colts in Miami
LSU Football Championships in 2003, 2007, and 2019
Seven trips to the College World Series including Skip Bertman's first two CWS Championships in 1991 and 1993.
Schneider was behind the launch of WAFB's "Sportsline Friday Nite" back in 1990. That popular sports franchise continues airing on WAFB, 33 years later.
Congratulations Steve. We wish you the best in retirement.
Former Ragin' Cajuns on 2023 NFL Rosters
Here is a list of former Louisiana Ragin' Cajuns football players that are currently on NFL rosters, whether it be active, practice squad or injured reserve.