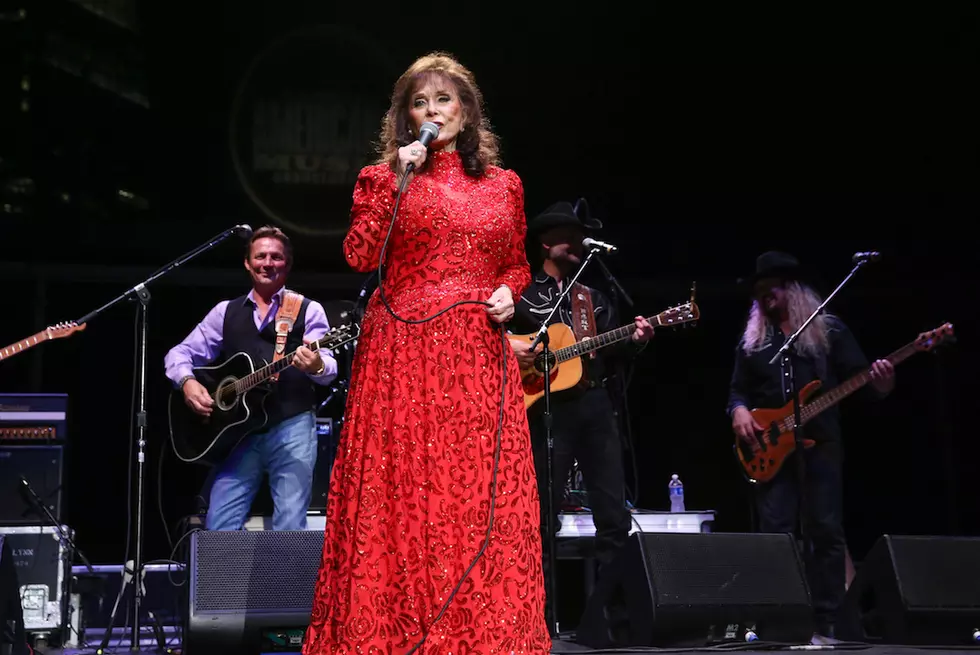 The Boot News Roundup: Loretta Lynn Named 2018 CMT Artist of a Lifetime + More
Terry Wyatt, Getty Images
Welcome to The Boot's News Roundup, a morning rundown of the news country music fans need to know. Read on to learn more about the latest goings-on in the country, Americana, bluegrass and folk genres.
Loretta Lynn will be honored as CMT's 2018 Artist of a Lifetime at a ceremony later this year. The award will be presented by Sissy Spacek, who won an Academy Award for her portrayal of Lynn in the 1980 film inspired by Lynn's song "Coal Miner's Daughter." Lynn will receive the honor at the ninth annual CMT Artists of the Year ceremony, which will air on CMT from Nashville's Schermerhorn Symphony Center on Oct. 17 at 8PM ET.
Australia native and country chart-topper Keith Urban will host the 32nd annual Australian Recording Industry Association (ARIA) Awards, set for Nov. 28 in Sydney. It will be Urban's first time hosting the awards show in his home country. "To have one of Australia's biggest stars host this year's ceremony is just phenomenal," says ARIA Chief Executive Dan Rosen. "Australian music fans are in for a real treat."
Ticketmaster is in hot water after an investigation by journalists at the Toronto Star alleged that the event ticketing company looked the other way as ticket scalpers took advantage of their secondary sales platform TradeDesk. After the report was published and sparked outrage, Ticketmaster president Jared Smith told Billboard that Ticketmaster does not "turn a blind eye to the misuse of [its] products," and that the company will "tighten its policing" of TradeDesk to minimize scalping. Adds Smith, "The story is predicated on misinformation and a misunderstanding that paints the company very differently than it actually is. That's frustrating. That being said, there's clearly some things that we're not doing well enough."