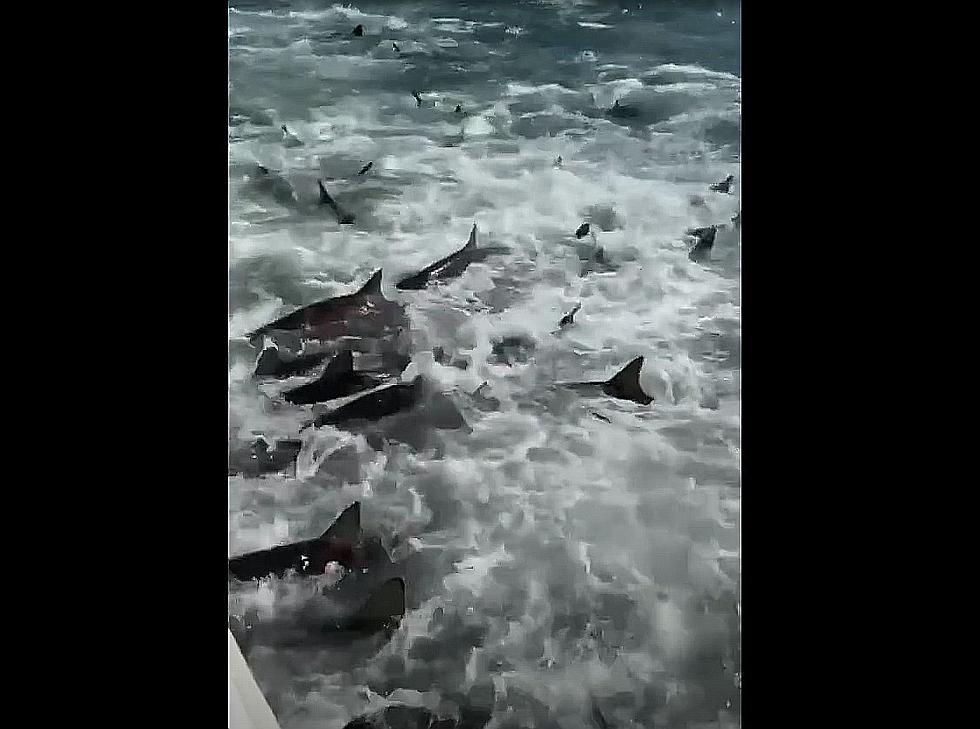 Louisiana Fishermen Caught in the Middle of Insane Shark Feeding Frenzy [Video]
Dillon May Via Storyful-nypost.com
Fisherman Dillon May was hoping to catch some yellowfin tuna off the coast of Venice, La when suddenly his boat was caught in the middle of a nightmarish shark feeding frenzy.
Dillon May and his fellow fishermen were ready for a great day out in the Gulf of Mexico spent reeling in yellowfin tuna.
The men launched their boat off the coast of Venice, La and when they got to the spot they liked, they dropped their bait ball into the water.
Shortly after they dropped their bait ball they started getting some bites.
Not from the yellowfin tuna they were hoping to catch, but from a swarm of hungry sharks.
Dozens of sharks, possibly even into the hundreds begin going crazy feeding on the bait ball.
At first, the men thought what they were seeing was a tuna boil, but once they got a little closer they realized what they were seeing.
May tells nypost.com -
"Then we saw it was sharks on a bait pod, never seen anything like it. No shrimp boats were in sight either!"
Have you ever been caught in the middle of a "Sharksgiving" like this?
LOOK: Here are the pets banned in each state
Because the regulation of exotic animals is left to states, some organizations, including The Humane Society of the United States, advocate for federal, standardized legislation that would ban owning large cats, bears, primates, and large poisonous snakes as pets.
Read on to see which pets are banned in your home state, as well as across the nation.