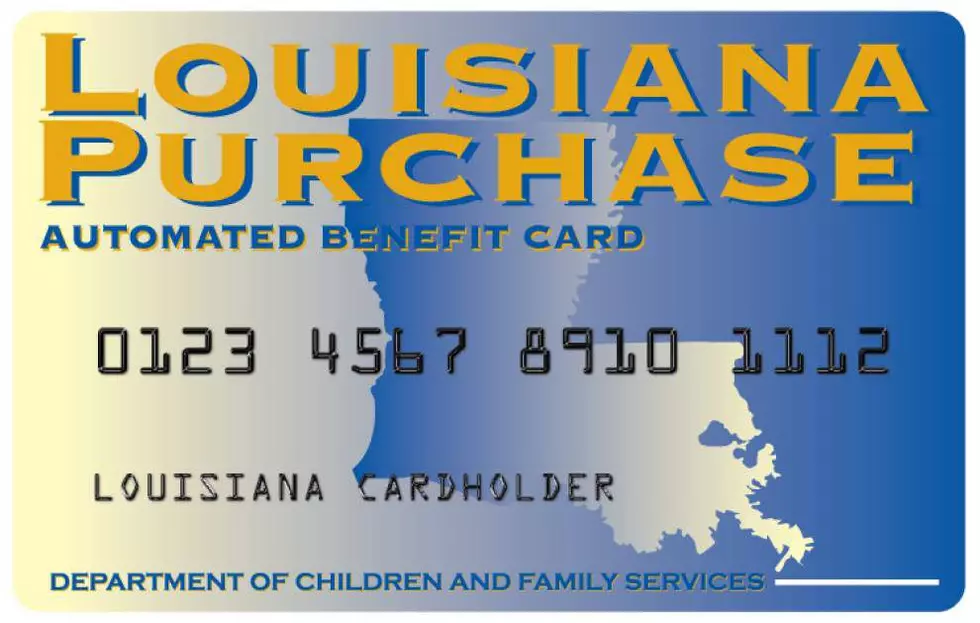 Louisiana SNAP Benefits To Temporarily Increase
La SNAP Card (www.dcfs.la.gov)
In addition to increases for the next six months for recipients, new people in Louisiana may likely now qualify for benefits depending on their income.
If you would like to know how much an increase you will receive with the approval of the Consolidated Appropriations Act, click here. If you would like to get more information on applying for benefits, click here.
The extra amount of money being added to SNAP benefit cards will be for six months, and for the first time federal unemployment and stimulus money will not be included in your income in determining whether or not you can qualify for benefits. State benefits for unemployment will still be included in your income.
Officials with DCFS services say all of these added benefits are in response to the tremendous food insecurity being experience by ten of thousands of families across the state of Louisiana because of COVID.
If you are a college students, the restrictions in order to receive benefits have also been loosened, so you should apply for benefits again. Now if you are a student going to school part-time, eligible for work story, or if you family contribution is $0, then you could likely qualify to receive benefits.
As an example of the increases due to the Consolidated Appropriations Act, a household of one will receive $234 a month for benefits instead of $204 each month.
You can find out more information on all of the snap changes by clicking here.
"&CHAR(34)&(R[0
How Long Does Produce Last