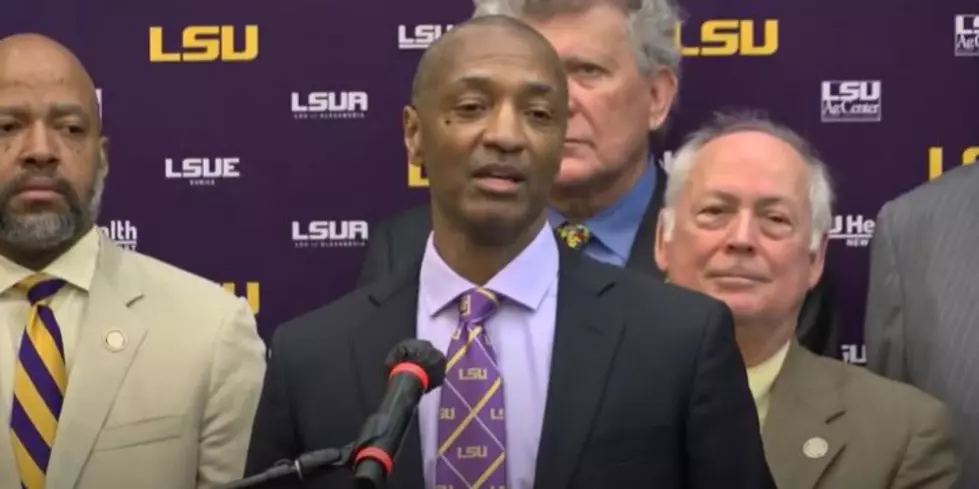 LSU Picks New Leader, Naming System's First Black President
Youtube via BRProud News - NBC Local 33 / Fox44
BATON ROUGE, La. (AP) — Louisiana State University has chosen its new leader, naming William Tate as the university system's first Black president. Tate has been provost at the University of South Carolina.
He was the unanimous pick of the LSU Board of Supervisors Thursday after public in-person interviews with three finalists and 90 minutes of closed-door debate. He'll start the job as LSU president in July. He'll oversee multiple campuses and serve as chancellor of the flagship campus in Baton Rouge.
Tate will take charge of a system in the midst of several controversies, including an independent report that found widespread mishandling of sexual misconduct claims at LSU's main campus in Baton Rouge.
LOOK: 50 essential civil rights speeches
Many of the speakers had a lifetime commitment to human rights, but one tried to silence an activist lobbying for voting rights, before later signing off on major civil rights legislation. Several fought for freedom for more than one oppressed group.
Keep reading to discover 50 essential civil rights speeches.