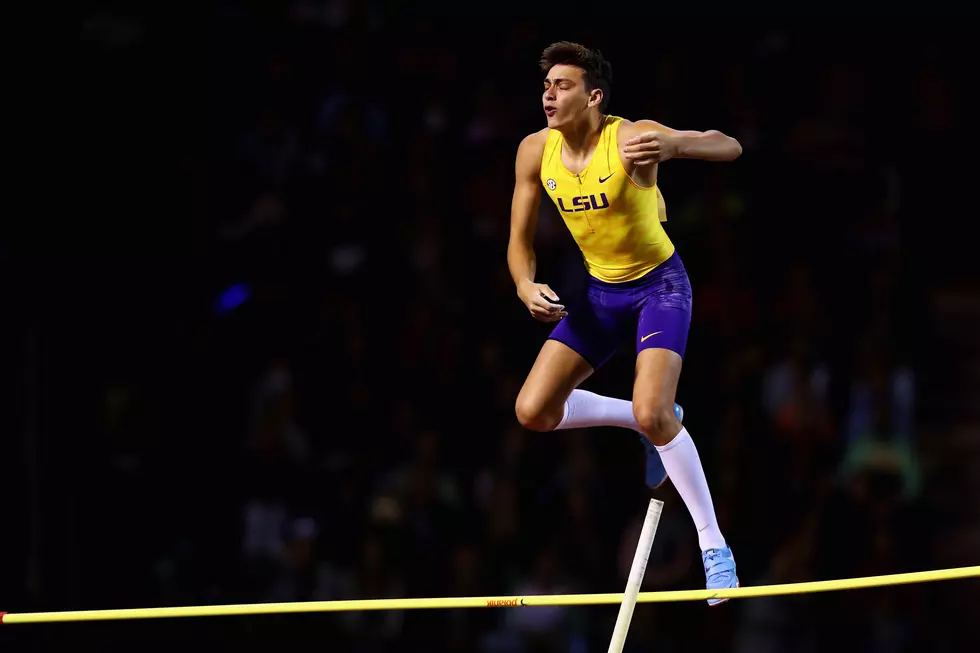 LSU's Mondo Duplantis Clears Second-Highest Height in NCAA Outdoors History
Dean Mouhtaropoulos, Getty Images
Lafayette native Mondo Duplantis continues to make his mark in pole vaulting at the collegiate level.
He cleared 19' 5.75" at the LSU Invitational.
That mark gives Mondo the following nods:
Second-best mark in NCAA outdoor history
LSU school record
Facility record
2019 world lead
Duplantis now only trails Tennessee's Lawrence Johnson who cleared 19' 7.50" back in 1996.
"It felt good to redeem myself today with some quality jumps," Duplantis said after his thrilling performance. "Took some good attempts at the collegiate record as well. Now, it's time to shift the focus to the postseason meets."
Duplantis tried for the collegiate record but failed on his three attempts at 19' 18.50".