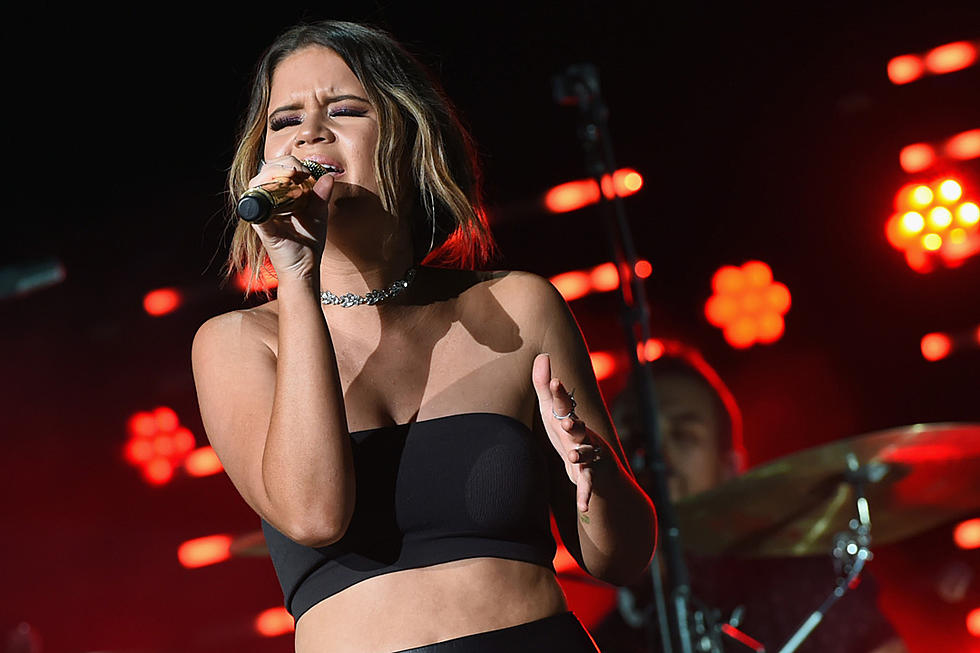 Country Music's Spice Girls? See Maren Morris and Friends Sing 'The Middle' Together
Rick Diamond, Getty Images
Maren Morris invited Lindsay Ell, Cassadee Pope and RaeLynn onstage to close her set in Nashville on Monday night (July 23), and the video has us searching for a country Ginger Spice.
Reba, you free?
The power group of Nashville's hottest young stars were feeling the Spice Girls vibe, with Pope tweeting:
RaeLynn is a shoo-in for Baby Spice (obviously), and Ell would make a perfect Sporty. Morris is Posh, which means Pope is ... Scary?
"The Middle" closed Morris' set opening Niall Horan's Flicker World Tour, which runs in the U.S. and Canada through September. Sure, their spontaneous rendition may not match the studio version between Morris and Horan, but it's just as spirited.
Watch for yourself:
Morris is currently working on her second studio album, the followup to the award-winning Hero. She is still in the early stages, but says the album will lean slightly more pop than her last. She also tells Keeping Track she's reached out to Carrie Underwood for a collaboration, but it's not clear if that has developed in any significant way.
The unusual Monday night concert provided an opportunity for the four friends to unite. Ell is currently on the road with Sugarland. RaeLynn and Pope have busy schedules with fair and festival stops.
Lindsay Ell Is a One-Woman RockStar With This "Criminal" Performance
17 Songs From Women in Country That Demand Attention: