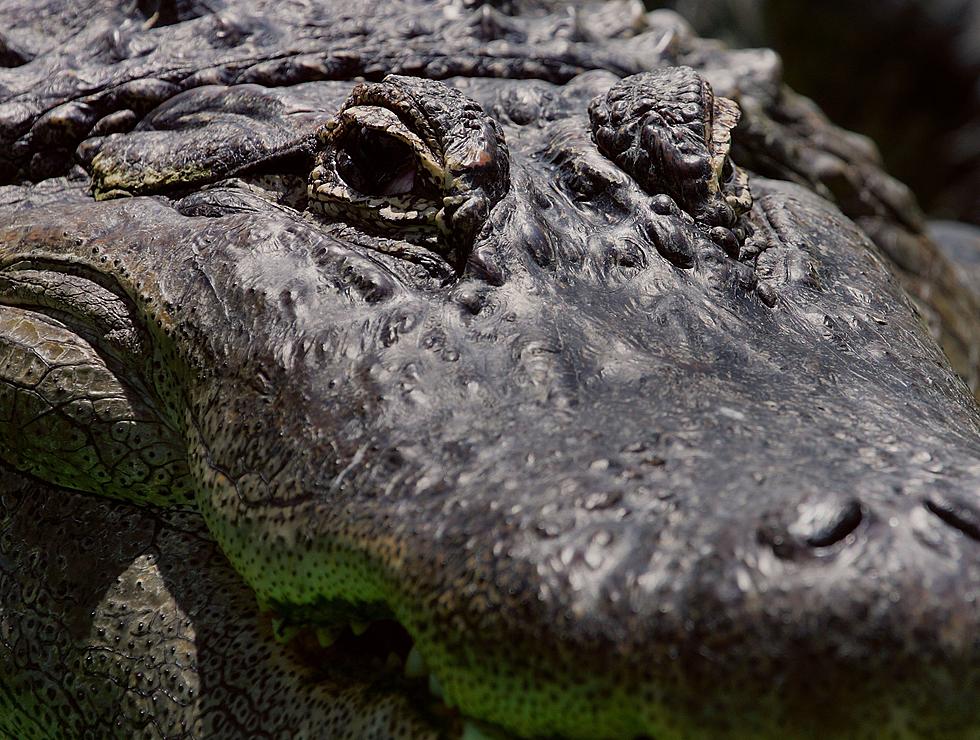 Massive 'Gator Captured – Still Small by Louisiana Standards
Photo by Joe Raedle/Getty Images
Does size matter? I guess it depends on the subject matter, doesn't it? If you're talking about alligators, I would say, yes, size should be a major consideration. Now in my case, almost any size alligator is too large to mess with. But there are those, actually, there are quite of few of those, who see alligators as a way to make a little money, especially during the limited hunting season when it is actually legal to hunt and capture the reptiles.
Here in Louisiana, we are no strangers to alligators. We not only cultivate and grow them for food and their skins, we hunt them for similar reasons but on a commercial level too. There is even a television show that chronicles the life of the alligator fishermen during the brief alligator season in Louisiana.
But the 'gator we want to show you this morning came from waters well to the north of Louisiana. The gator you're about to see was trapped in the waters of the Yazoo River in Mississippi. According to one of the hunters involved the beast took seven hours to land.
That alligator was measured at 14 feet three inches long. It was weighed in at 802.5 pounds and according to the Mississippi Department of Wildlife it had a belly girth of 66 inches, that's more than five feet around, y'all.  It was a state record for Mississippi. The Louisiana record is a little bit larger, it currently stands at 19 feet two inches and an estimated weight of nearly a ton.
According to the Biloxi Mississippi Sun Herald Newspaper, the 'gator was captured this past Saturday, August 26th, 2023. It bested the old state record by a couple of inches and almost 50 pounds.
10 Commandments of Gumbo