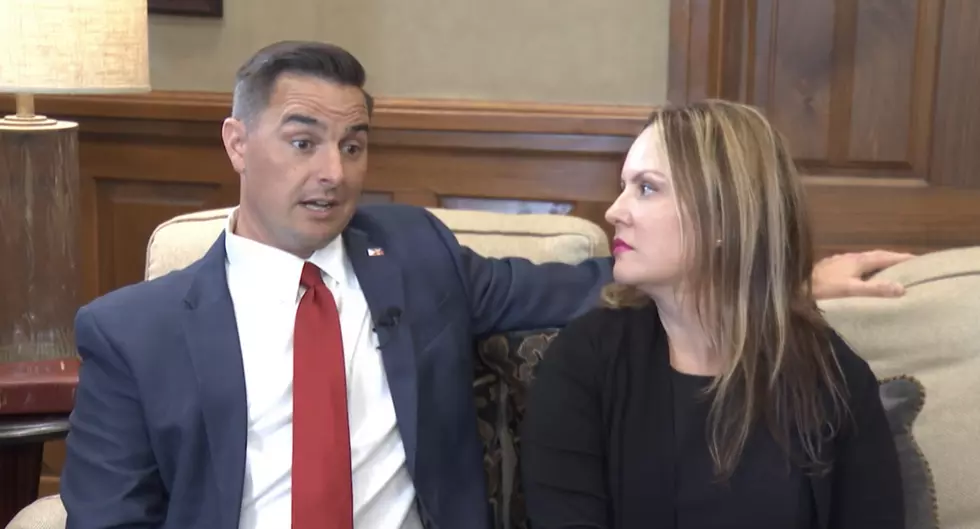 Mayor-President Guillory, Wife Jamie Address Rumors, Rehab & More in Candid Sit-Down Interview with KLFY
KLFY
Mayor-President Josh Guillory is back in town and has hit the ground running after a 21-day stint in rehab.
Guillory made the decision to check himself into the rehab program after realizing he may have had an unhealthy dependency on alcohol that was beginning to affect his personal relationships—more specifically, his home life.
The Mayor-President also claimed that he was entering rehab for untreated PTSD as a veteran of our U.S. military who enlisted in the Louisiana Army National Guard in 2001 and saw combat in Baghdad during the Iraq War.
From the moment Guillory's office issued the press release informing the media that he checked into rehab, there were questions, speculation, and rumors that surrounded the bombshell announcement.
Upon his return, Guillory held a press conference for local media, offering up fairly surface-level information on his decision to check himself into rehab among other details related to the 21-day program as it pertained to his job as Lafayette Mayor-President.
The Mayor-President took a limited number of questions from local media members, but many were still left with questions on a variety of topics that consumed headlines from the moment constituents got word that Guillory was going through rehab.
But later that day, the Mayor-President and his wife, Jamie Guillory sat down with KLFY's Darla Montgomery for a more candid interview. The seasoned KLFY anchor asked the couple about some of the topics that have been heavily discussed and debated over the last three weeks, as well as a few questions that were still outstanding when it came to specific details surrounding his rehab stint.
Guillory was asked about the exact moment that led to his decision to seek treatment. Based on the couple's answers, they were more than aware of rumors suggesting that Guillory may have abused his wife, gotten a DWI, or was possibly involved in "some type of blowup" that would have forced him into rehab—perhaps to save face or as a result of an ultimatum.
According to the Mayor-President, it was none of those things.
The Guillorys were also asked to expound upon their company (WM&N Supplies and Machinery) after many constituents felt like certain details weren't adding up—especially when it came to potential conflicts of interest and overall optics.
Jamie Guillory spoke openly about where the company started and how the idea was sparked in the wake of a hurricane. The Mayor-President was adamant that the company has a strict policy that doesn't even allow the company to do business with vendors who are working with LCG-funded projects or have a relationship with LCG in any way, shape, or form.
He also answered questions about the class he teaches at UL, as well as his plans for development on the north side of Lafayette, and the concern that many constituents have with the "dignitary detail" that follows Guillory 24-7 with 2-3 officers on the clock at the expense of Lafayette taxpayers.
The Mayor-President revealed just how much time he spends on the class that he teaches at UL, and promised that his administration has plans to continue building on some of the projects that have already been funded on the north side under his watch.
As far as the security detail goes, Guillory says the police officers that accompany him around the clock are not his decision. The Mayor-President told KLFY he is trusting in the local law enforcement who have determined that he is at risk.
It's something he says existed before he took office and his wife reminded viewers that the next Mayor-President of Lafayette will have the same security detail available to them.
In the end, Guillory says he wants the community to know that it's an exciting time to be in Lafayette, encouraging viewers to focus on God over the government as he faces his challenges as an admitted alcoholic moving forward.
Guillory also made it clear several times that on his new path he wants to help as many people as possible to help ruin the stigma surrounding alcoholism and all forms of addiction, opening his office to anyone who is seeking help.
See the entire 37-minute candid interview here via KLFY.