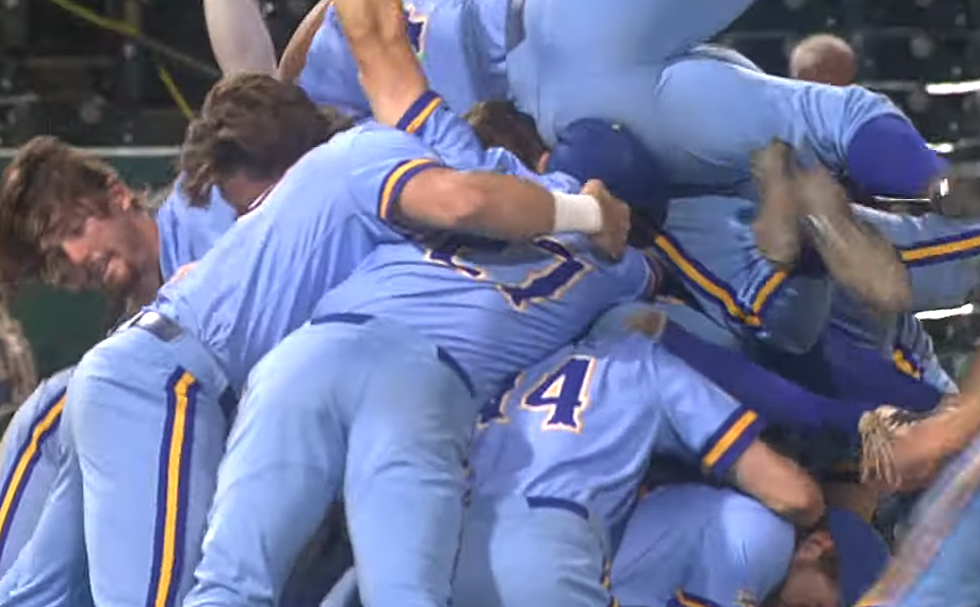 McNeese Baseball Back In NCAA Tournament After 16 Year Hiatus
Southland Conference via YouTube
This Friday afternoon, when regional play begins in the Men's NCAA Division One Baseball Tournament something that hasn't happened in 16 years, will finally happen again. This Friday the McNeese Cowboys Baseball team will once again take the diamond as part of the tournament.
The last time the 'Pokes were in the tournament was in 2003. That was the year the McNeese team made the short drive to Houston to participate in the Houston Regional hosted by Rice University. This Friday the Cowboys and their fans will make the pilgrimage to Music City. McNeese is the #3 seed in the Nashville Regional hosted by Vanderbilt University.
The Cowboys earned their way into the NCAA Regionals by winning the Southland Conference Baseball Tournament over the weekend. The victory will put the Cowboys in regional play against #2 seed Indiana State. The other two teams participating in the Nashville Regional are Vanderbilt, seeded #1 and Ohio State seeded #4.
The Cowboys game against Indiana State will be televised nationally on ESPN 3 beginning at Noon. Should the 'Pokes win, they will face the winner of the Vanderbilt/Ohio State tilt on Saturday at 6 pm.