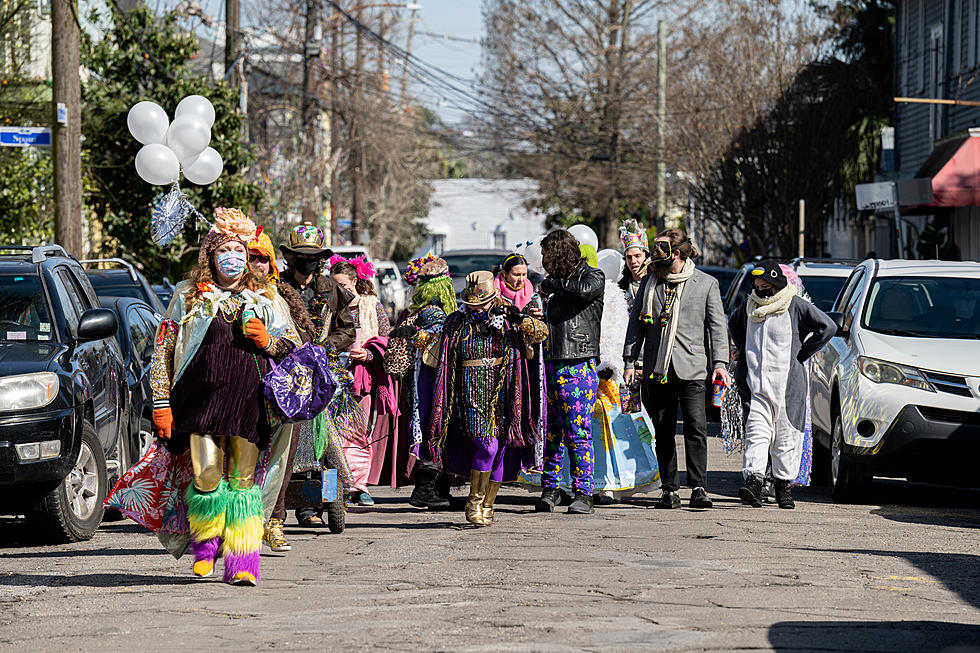 Metairie Woman Gets Dying Wish: Her Own Mardi Gras Parade
Jon Cherry/Getty Images
We have all missed our wonderful festivals and celebrations in Louisiana, and are hoping for a return to "normal", whether it's this year or next. But how would you feel if you knew that the unique Louisiana events that we missed this year were going to be your last? Well, 72-year-old Lois Foret got to experience some of her favorite things one last time on Thursday night in Metairie.
The former longtime cashier at Patio Drugs on Veterans Boulevard is suffering from terminal cancer, and has a host of good samaritans and well-wishers who wanted her to experience her beloved carnival parades and Elvis Presley music before it was too late. And they made it happen with a sweet 20 minute event in front of Foret's house on Haring Drive last night, and the result was magical
The festivities were arranged in secret by one of her hospice care providers, Carissa Herhuth, and included donations from Mardi Gras groups like the Krewe of Muses, Krewe des Fleurs, and Nyx. The Dance Fleur Elite dance troupe performed, Cabrini High School cheerleaders showed up, and parents pulled their kids in wagons decorated as "mini floats. And a kind stranger donated a huge king cake from Haydel's famous bakery. Ms Foret was also thrilled to see the Rolling Elvi, which is a group of scooter-riding Elvis impersonators participate in the parade.
Jefferson Parish provided the traditional fire trucks and siren to signal the beginning of the parade, and even though it was too late to apply for an official parade permit, the Sheriff's Department told Herhuth "It's a blessing, what you're doing. Just don't hog the street for too long." To see pictures from the celebration, check out the sweet story from NOLA.com
.
10 Louisiana Laws You Don't Know You're Breaking
"}">
10 Louisiana Laws You Don't Know You're Breaking