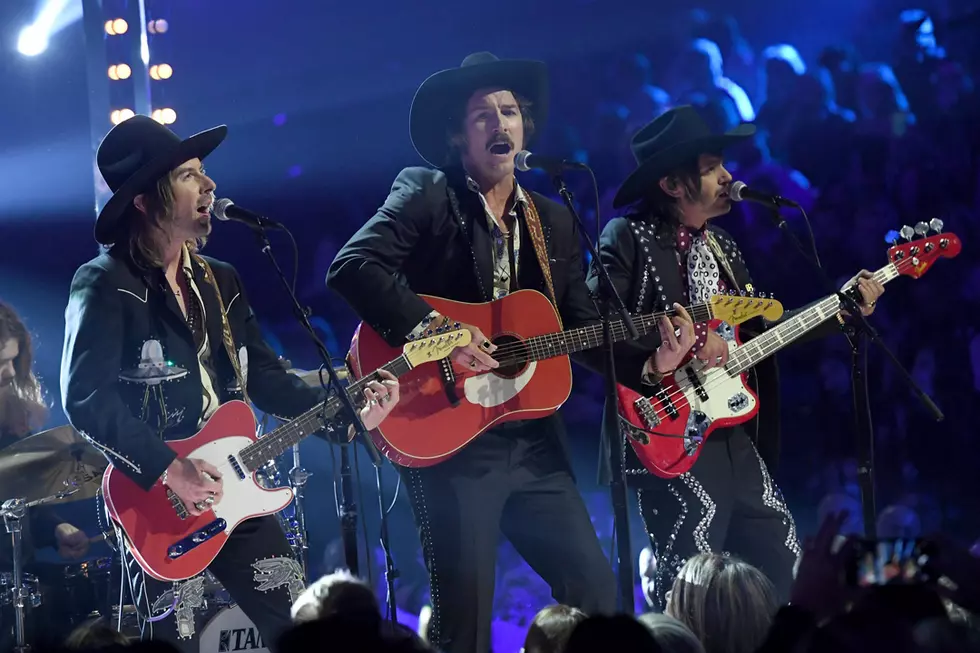 Midland's Next Album 'Reflects Us Even More'
Ethan Miller, Getty Images
Midland are about to hit the road with Brett Young on Thomas Rhett's Life Changes Tour, but they've also been busy in the studio, working on the follow-up to their 2017 debut, On the Rocks. A release date for a new project is unclear (or a secret), but the trio were happy to share that it's different from what fans have heard from them previously.
"The music that we have written now reflects us even more," Midland's Cameron Duddy tells Taste of Country. "We used our band for most of the songs we recorded because we wanted to truly feel our band. We wanted to feel live while being recorded in a room, with all of these guys knowing each other and vibing with each other."
In comparison, On the Rocks — which included the hit single "Drinkin Problem" — was recorded with studio players from Nashville, something that Duddy says was an honor, but felt different.
"To be honest, we were all at the time hoping not to f--k it up," Duddy admits with a chuckle. "Now we have a confidence as a band and as musicians going into it, knowing what we want and challenging ourselves to get into something that is honest to who we are. Not that it wasn't before, but you change and you grow. So we couldn't go back to the same tools that we used the last time."
Another challenge with the new project was finding a way to pare down the slew of songs that were coming out of their collective brains.
"I wish this could be a double album," the trio's Mark Wystrach says. "We wrote all of these songs on acoustic guitars in a room, so you have these ideas and all of us have very strong ideas. It's an incredible kind of weight knowing that you need to serve the song. I mean, all of these songs come from something that is much like a rough sketch more or less. But yeah, we accomplished our goal to serve these songs and make them sound how they sounded in our head when we wrote them."
Soon after the group's returns from Rhett's tour, Midland will set out on their own Electric Rodeo Tour, and it's this live show that they plan to pull from as they continue work on new music.
"I listened to our first album ... I mean, I haven't listened to it in its entirety since it came out, but it was playing the other day in the background and my ears perked up and I started listening to it," Duddy says. "Since then, we have been playing music together live a lot."
"We will probably have clocked close to 300 shows by the time the next album comes out, and you learn a lot about a band in that time. In the studio, these new songs feel like our live show," he continues. "It feels like how we play our songs. It feels like us."
Midland and 17 Other Acts That Prove Traditional Country Is Still Kickin':