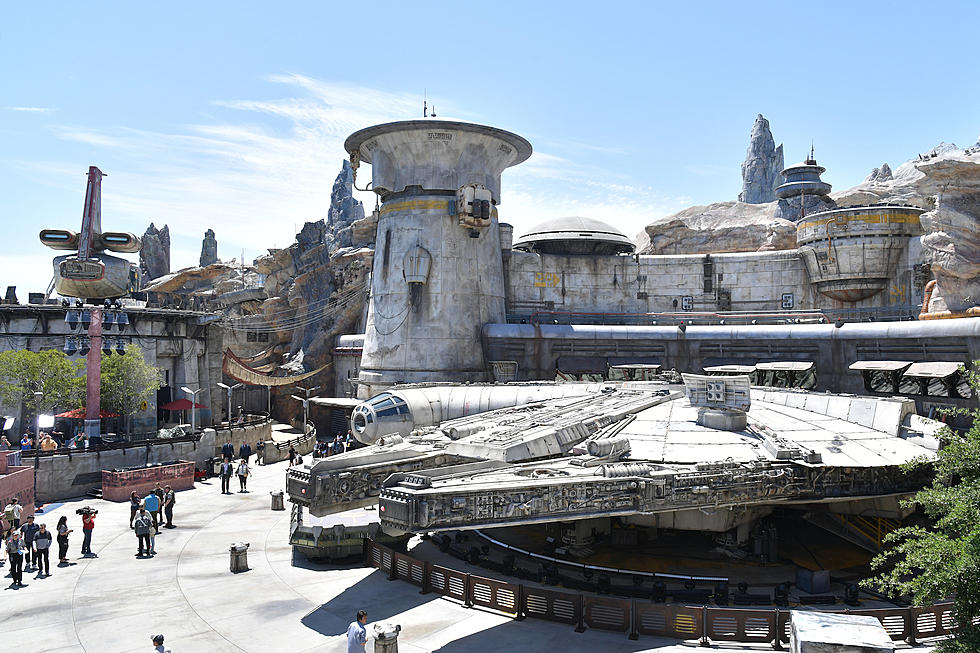 The Millennium Falcon Ride's Opening Day Line Was Five Hours Long
Getty Images
Today is the official opening day for the new Star Wars: Galaxy's Edge land at Disney's Hollywood Studios in Walt Disney World. By all accounts, the opening day crowds were massive. Despite the fact that a nearly identical Galaxy's Edge has been open in California since the end of May, thousands of people lined up to be among the first to get into Orlando's version. Search the #starwarsgalaxysedge hashtag on Instagram if you want to get a taste of the crowds. There are some crazy photos.
The land was so jam-packed on opening day, in fact, that at one point in the morning the line for Galaxy's Edge's one attraction, Millennium Falcon: Smugglers Run, reached 300 minutes in the Disney Parks app.
If my math is correct, that's a five hour wait for about a two-minute ride. In that amount of time, you could almost fly cross country to Disneyland, where the wait for Smugglers Run is typically only about 30-45 minutes. (I rode it many times last weekend and never waited more than an hour.)
Someone on Twitter made a video of the entire line. Even played at hyperspeed, it takes 30 seconds to go from one end to the other. And technically, this isn't the whole line — this is just the part that extends out of the main ride building. Once you get inside, there's at least another hour of winding around in there.
Things did calm down a little bit at Galaxy's Edge as the morning progressed; as I write these words the line had dipped down to a cool 195-minute wait. Only a bit over three hours! Hey, look on the bright side: It's not as long as the new Martin Scorsese movie.
Gallery — Millennium Falcon: Smugglers Run Tips: