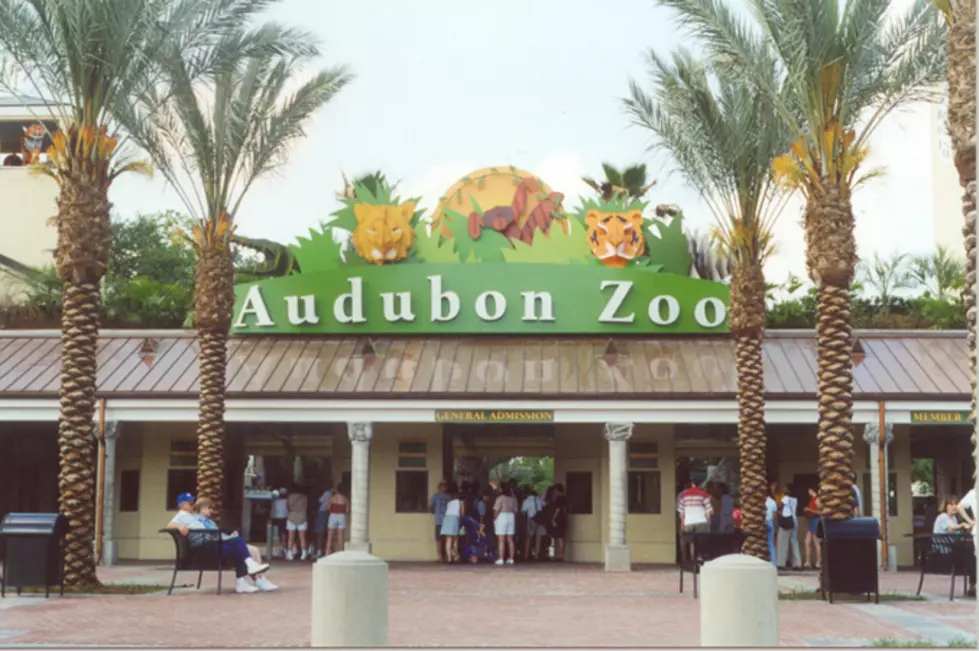 New Orleans Audubon Zoo & Aquarium Canceling Pro-Police Promotion, Says Event Could Be 'Divisive'
Audubon Institute
The Audubon Nature Institute in New Orleans had plans for a six-day promotion at the zoo in mid-May to show support for the New Orleans Police Department. However, the announcement was made yesterday that the promotion has been canceled citing feedback that "this event could be unintentionally divisive."
A statement from the Audubon Zoo and Audubon Aquarium of the Americas said the purpose for holding "Blue at the Zoo" from May 11 to May 16, in conjunction with the New Orleans Police & Justice Foundation, was to "promote and foster positive interactive experiences" with the Police Department. (The New Orleans Police & Justice Foundation is a nonprofit that supports the Police Department.)
After an announcement last week of the promotion triggered "feedback from members of our community and from persons outside of our community," which led Audubon to cancel the event, the statement said.
The Blue at the Zoo promotion would have offered 20% discounts at zoo and aquarium concession stands and gift shops to anyone wearing the color synonymous with law enforcement.
Of course, tensions between citizens and law enforcement have been at an all-time high in this country following incidents like the killing of George Floyd in Minneapolis by a police officer who has since been convicted of murder.
New Orleans police leadership has repeatedly said that its agency adopted many of the reforms that protestors in other cities are demanding -- things such as use-of-force restrictions and transparency mandates.
Audubon's statement on Tuesday touted the NOPD as "a nationally recognized leader in law enforcement reform" and said they will continue to work with the agency and the Police & Justice Foundation.
The statement also said that Audubon additionally supports "holding law enforcement accountable for any and all unethical and unlawful behavior" and will "promote healing between law enforcement and the community."
The New Orleans Police Department did not take too kindly to this event's cancellation.
Police Superintendent Shaun Ferguson called Audubon's decision "disappointing" and had the following to say about it:
This event ... was an excellent opportunity to connect with our community on a personal level. Anyone looking at the issue objectively would see that our department is the model for the implementation of the constitutional policing reforms the public is demanding. Despite the cancelation of this event, we will continue to find ways to work with our community to build a stronger relationship and be the department they deserve.
LOOK: Stunning animal photos from around the world
From grazing Tibetan antelope to migrating monarch butterflies, these 50 photos of wildlife around the world capture the staggering grace of the animal kingdom. The forthcoming gallery runs sequentially from air to land to water, and focuses on birds, land mammals, aquatic life, and insects as they work in pairs or groups, or sometimes all on their own.