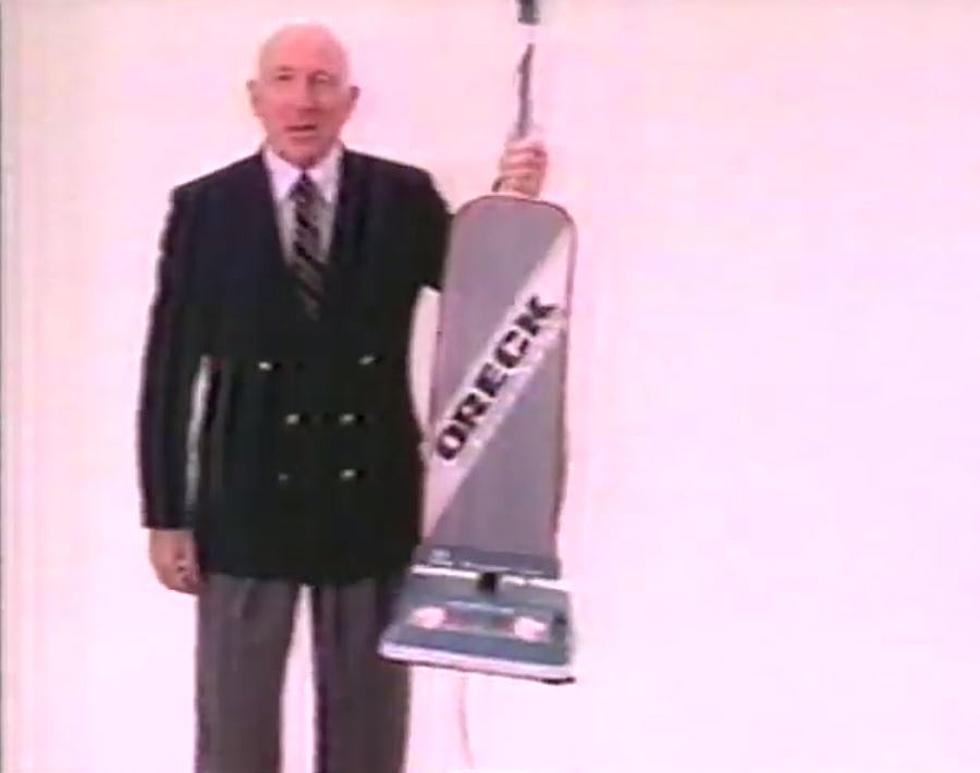 New Orleans Vacuum Cleaner Entrepreneur David Oreck Dies at 99
TheClassicSports via YouTube
New Orleans vacuum cleaner inventor and entrepreneur David Oreck died on Wednesday (Feb. 15) at his home in Mississippi. He was 99.
His death came after a brief illness, according to his wife, Jan.
Oreck was a veteran of World War II and served as a B-29 bomber in combat.
However, Oreck would rise to fame in 1963 when he redesigned a standard, upright vacuum cleaner into a lightweight model with a handle that could bend back enough so the entire vacuum could slide easily under low spaces like beds.
His New Orleans-based company grew into an international manufacturer and distributor of these lightweight yet powerful upright vacuum cleaners. Oreck became the face of the company, even appearing in its television commercials, inviting people to take the "Oreck Challenge."
Oreck ran his company for about 40 years before the family sold it to private equity investors in 2003.
In "retirement", Oreck remained active in real estate and owned and operated the Security Center on Carondelet Street in downtown New Orleans along with North Carolina-based Oreck Candle Company.
He also supported several philanthropic organizations, including the Jewish Foundation, the National World War II Museum and an animal rescue shelter in Alexandria, BARK.
David Oreck was preceded in death by his eldest son, Dr. Steven Oreck, who died in 2019.
He is succeeded by his wife, his sons, Thomas Oreck and Bruce Oreck along with seven grandchildren and one great-granddaughter.
Funeral arrangements are pending.
LOOK: Things from the year you were born that don't exist anymore
The iconic (and at times silly) toys, technologies, and electronics have been usurped since their grand entrance, either by advances in technology or breakthroughs in common sense.
See how many things on this list
trigger childhood memories—and which ones were here and gone so fast you missed them entirely.