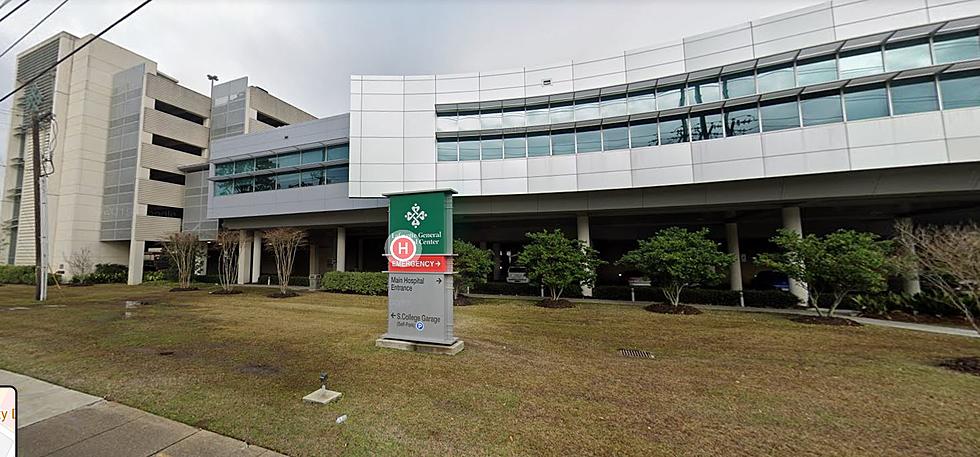 Ochsner Health Systems Requiring Vaccination for All Employees
John Falcon
Now that there is an FDA-approved vaccine for the coronavirus, you can expect many more announcements like this going forward.
The latest entity to require its employees to be vaccinated against COVID-19, according to KATC TV3, is Ochsner Health.
Early yesterday the Associated Press reported that the United States Food and Drug Administration gave its full approval to the Pfizer/BioNTech COVID-19 vaccine, months after its "Emergency Use" approval.
Since that announcement, more and more organizations are now requiring that employees and affiliates be vaccinated as a condition of employment. The latest to make that announcement: Ochsner Health.
Following full approval of the Pfizer COVID-19 vaccine by the FDA, Ochsner Health announced a mandatory requirement that all its physicians, providers and employees be vaccinated against COVID-19. - KATC TV3 via Twitter
The announcement from Ochsner Health, as reported by KATC TV3, comes as Louisiana is facing a high level of illness, hospitalizations and deaths associated with COVID-19.
Of the nearly 1,000 reported coronavirus patients hospitalized within the Ochsner Health System, 88% are unvaccinated.
The President of Ochsner Health, according to KATC, said that we are indebted to our healthcare workers, and we owe them not only gratitude but solid action to try to curb hospitalizations.
We owe them a debt of gratitude, and more than that, we owe them meaningful action. - Warner Thomas, President and CEO, Ochsner Health, via KATC
What meaningful action? In this case, specifically, he is referring to getting vaccinated against the coronavirus.
Ochsner Health, in the announcement, said that its vendors, students, full- and part-time employees, physicians, contract employees, and volunteers will need to show proof of vaccination to continue to work at a system-owned campus.
According to Ben Wakana, Deputy Director of Strategic Communications and Engagement at the White House, several more large corporations are requiring the vaccine for their employees now that the United States Food and Drug Administration has given its approval to the Pfizer/BioNTech coronavirus vaccine: Chevron, CVS Pharmacy, Texas Instruments, and LSU Football.
Now, let's get to the good stuff: the KATC Facebook Comments Section!
Some of the Facebook users did not know that the vaccine from Pfizer had been approved:
Much of the reaction to the news of Ochsner Health now requiring the vaccine as a condition of employment was negative, but it seems that just as many replies applauded the decision.
Some even went as far as to call the hospitals "culprits" but didn't explain to what end:
That final comment, above, is what many in the medical community are feeling now that there is an approved vaccine. Tired, aggravated, defeated, disheartened, threatened, hurt, disappointed, and degraded are just some of the adjectives coming from the mouths of healthcare workers who have been on the front lines for over a year-and-a-half now, battling this virus.
Science and statistics are telling us that the vaccine is effective in minimizing hospitalizations due to COVID-19.
10 Foods That Can Help Boost Your Immune System
Thanks to The Heroes on The Frontline Battling The Coronavirus
Words That Perfectly Describe 2020