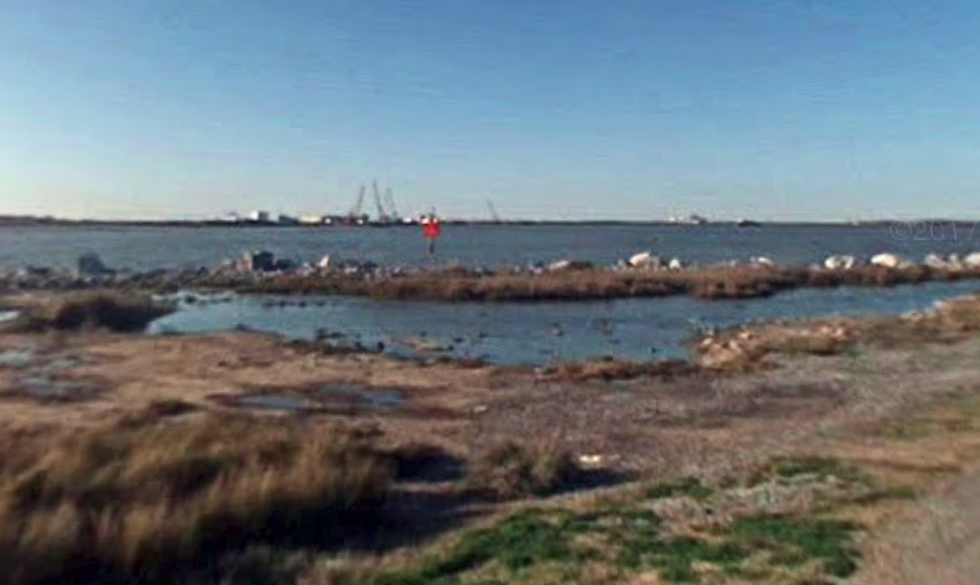 Popular Fishing Spot Soon To Be Off Limits To The Public
Google Maps/Google Streetview
For a lot of people, the Cameron Jetty Pier in Cameron Parish has been a go-to place to land the big ones. Anglers come from all over the state and all over the country to wet a line and see if they can't load the ice chest with a bountiful catch. But alas, as of 6 AM Saturday, March 9, 2019, you and I will no longer be able to visit the Cameron Jetty Pier. 
The pier and the roads leading up to the pier will be closed tomorrow because of economic development. Trust me, when we speak of landing a big fish, Cameron Parish landed a lunker when the Venture Global Calcasieu Pass LNG facility agreed to locate there. That facility is the reason the roads to the Cameron Jetty Pier will become private and off-limits to the general public. 
In exchange for giving up a fishing spot, Cameron Parish and the State of Louisiana will get a facility that is expected to generate 2,000 construction jobs, 200- 300 permanent jobs, plus a lot of indirect jobs related to the needs of all of those employees.
But wait, it actually gets better. As soon as the Venture Global Calcasieu Pass LNG facility gets settled in, they will offer boat shuttle service to the pier. The company also has agreed to build amenities such as bars and restaurants near downtown Cameron which is expected to include a marina, a dock, and a store.
All in all the slight inconvenience we may face for a few months could turn into yet another economic boom for Southwest Louisiana. In the meantime, we'll all just have to find a new honey hole to catch the big ones and be proud to welcome our new neighbor on the bayou.