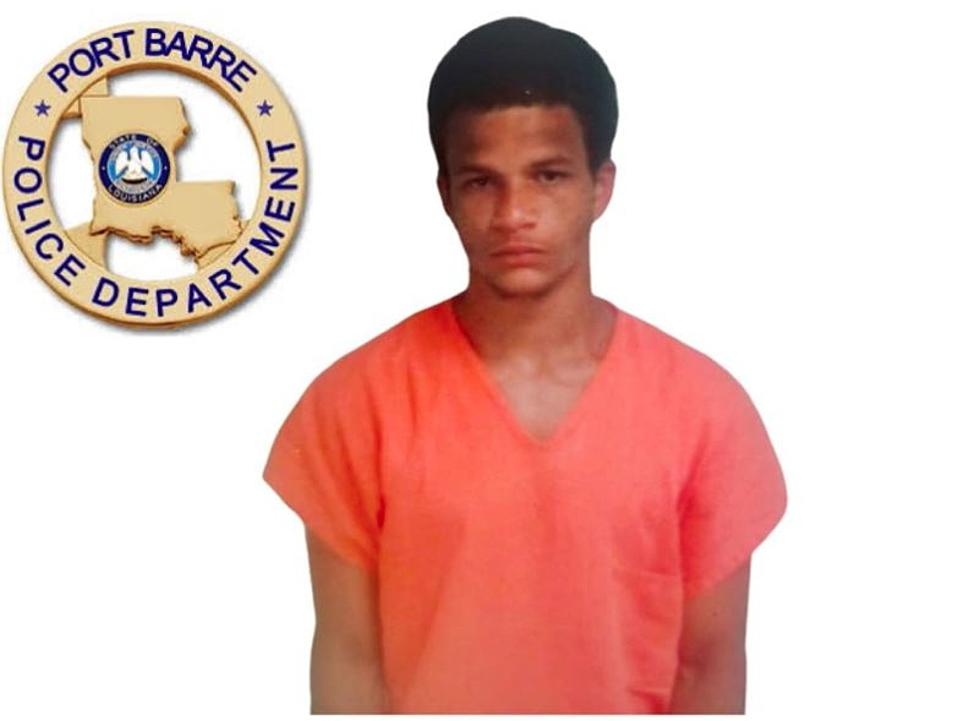 Port Barre Man Who Claimed He Was Shot in Drive-By, Actually Shot Himself
Port Barre Police Deparment
The Port Barre Police Department says that a man who claimed he was shot while riding his bicycle actually shot himself instead.
Chief Deon Boudreaux says that 20-year-old Bryse Valin told police that around 7:30 pm on Tuesday, February 15, he and two other people were riding their bikes when someone in a black Honda drove by and fired a shot, striking Valin in the leg.
It was during the investigation that Boudreaux says they picked up on some "red flags" in Valin's story.
Statements from one of the other riders along with video footage from a nearby residence were taken. The evidence proved that Valin accidentally shot himself while riding his bike on Bayou Drive and lied to police about being a victim of a drive-by shooting.
An arrest warrant has been obtained for Valin. According to police, Valin knows he has a warrant out and is in hiding.
Valin is facing charges of illegal carrying of a weapon and falsely reporting a crime.
If anyone has information regarding the whereabouts of Valin, they are urged to contact the Port Barre Police Department.
19 Straight Up Facts You Can't Argue with About Louisiana
Louisiana is truly a melting pot of cultures, consciousness, and sensibility. We have it all from the perfectly straight-laced to ridiculous and sublime. But one thing's for sure you can count on these 19 facts to be real, no matter where in the state you happen to be.