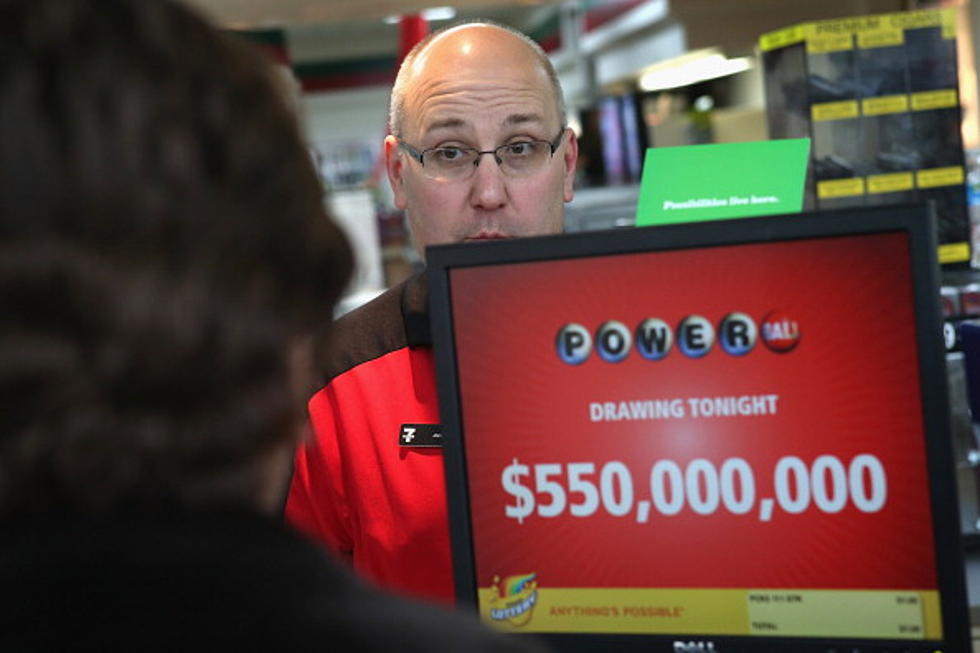 Powerball Approaching Half A Billion Dollars
Scott Olson, Getty Images
There were winners in Wednesday night's Powerball Lottery game. However, there was no big winner of the multi-million dollar jackpot. That means Powerball fever should be in full effect across the nation by the time Saturday night's drawing takes place.
Officials with the Powerball game are speculating that by 9:59 PM on Saturday the potential prize will be $435 million dollars. The cash value of that prize is estimated to be $273.1 million.
That's the equivalent of the value of  2,175 stock equipped Lamborghini cars or approximately 337.2 million corn dogs.
As we mentioned there were tickets purchased that did claim $2 million and $1 million prizes. The $2 million dollar ticket was purchased in North Carolina while the $1 million winners purchased their tickets in California, Pennsylvania, and Rhode Island.
The winning numbers from Wednesday, June 7, 2017: 05-21-57-66-69 PB 13
Should you choose to play Powerball Saturday when the jackpot could actually exceed the estimated amount of $435 million we encourage you to play responsibly and within your means. You must be 21 to purchase Powerball tickets.